It's Podcasting Day, and this week Seanbaby and Brockway are joined by the indefatigable Lydia Bugg in their ongoing hunt for a murderer! If you missed part one of our True Crime miniseries, Hot Dog Nights: Megan Wants A Murderer, you can find it here.
A little background: Pop culture in the 2000s was all about finding the worst, least repentant person around and giving them millions of dollars to be terrible in public. In 2009, to close out the era of gleeful despicability, VH1 ran a reality show called Megan Wants a Millionaire. The premise was that title, and that's seriously it. There was no other level. I know your brain has been conditioned to expect one, but fuck you! That's it!
The official twist was that nobody was sorry about this. There was no pretense of shame. Nobody trying to explain it away as a hunt for love, or a fun gameshow, or anything other than what it was: A wonderfully manipulative woman seeking a rich idiot to purchase her.
The unofficial twist was that one of the contestants was an actual murderer!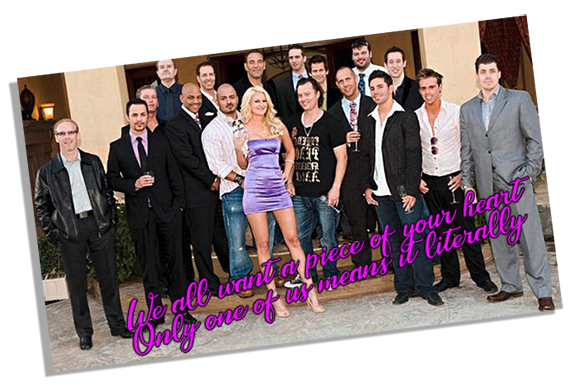 Maybe the twist should have been that only one of these men was an actual murderer!
The twist of our podcast is that Brockway does not know who the killer is, and nobody is allowed to tell him! Especially not you — he still doesn't know! So come join Inspector Seanbaby, Sergeant Lydia, and Junior Detective Brockway on the hunt for a murderer! A murderer who has already been caught and convicted! The stakes have never been higher! It's our grown-up show for adults about mature stuff like sex and manipulation and murder — it's not 1900HOTDOG! Put those Wiener Kids to bed! This is Hot Dog Nights!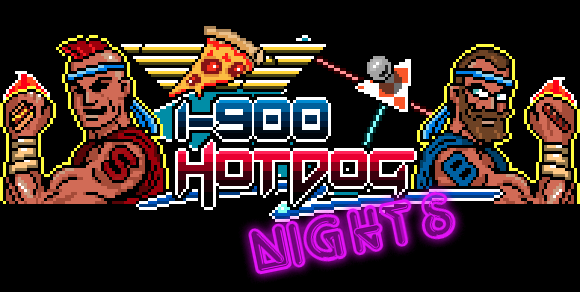 Remember to subscribe to the podcast wherever you pod your casts, and please leave us a review. Be sure to mention that it sounds like we're smuggling snakes, and use lots of suggestive emojis so everybody gets it.