Brockway often makes suggestions that don't make a lot of sense at first. For instance, "Let's change our name to Shimmy Jim and the Hustlers," or "Corporate saxophone fighting," or "Shut the shit up, we do a Face/Off." But when he suggested we watch a 2016 game show about ten Japanese comedians locked in a room and trying not to laugh with no rules or structure, I said, "Oh fuck yeah saxophone fighting. And also let's do the Japanese thing."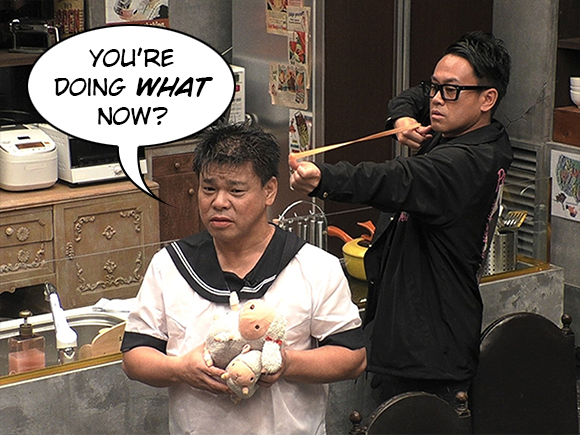 So this Podcasting Day, the Dogg Zzone 9000 team is joined by our own Lydia Bugg to discuss the first season of the 2016 show, Hitoshi Matumoto's Documental.
Listen here or wherever you get your podcasts! Click and engage all the buttons that algorithms love!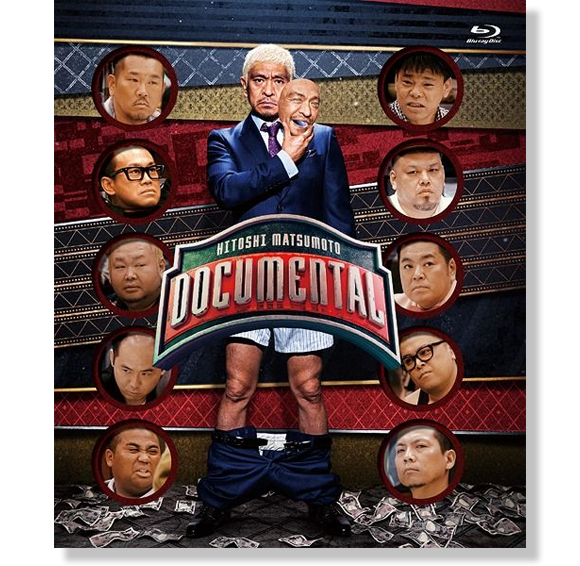 Like at least one other show, Documental is an unknown treasure hidden deep in the limitless bowels of Amazon Prime's catalog. Or maybe it's not? We think it might be a show only for comedy nerds. Or maybe for 11-year-olds. They have no idea either. It's dick jokes and endurance gags limply offered by people who seem as confused about what's going on as any audience from any culture. They had to pay $10,000 to be there! It's screaming men putting on dresses and digging through each other's assholes to see if maybe this is where comedy is found?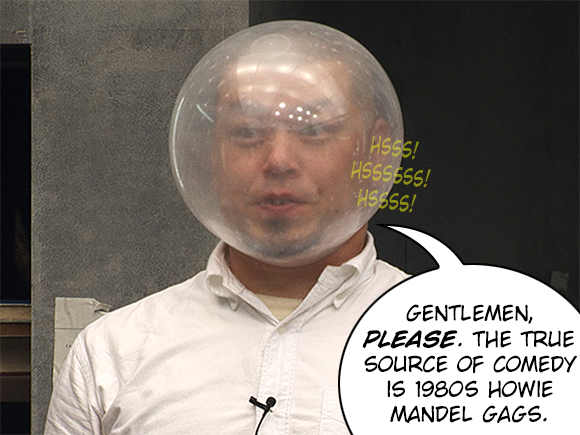 We definitely don't figure it out, but we all agree it's something. And if you want something way more American, Hot Dog Hero patrons and meatier can listen to the Extra Wiener bonus podcast where Brockway and Liddy match pickup lines in a very seductive Seanbaby's Book Game! Can they out-creep the suggestions from 100 BEST OPENING LINES! by Eric Weber, the incompetent virgin author of How to Pick Up Girls?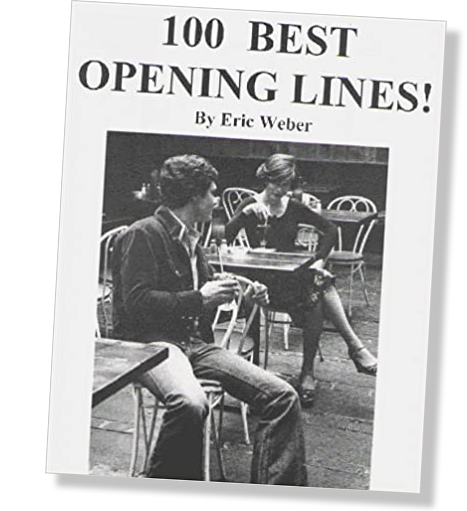 Spoiler alert: nothing is creepier than incompetent virgin author Eric Weber. If scientists start growing human breast tissue on the backs of tarantulas, the first words those tarantulas say will be less creepy than Eric Weber's tips for harassing lady pedestrians. Please enjoy, and from everyone here at Shimmy Jim and the Hustlers… keep on hustlin'.