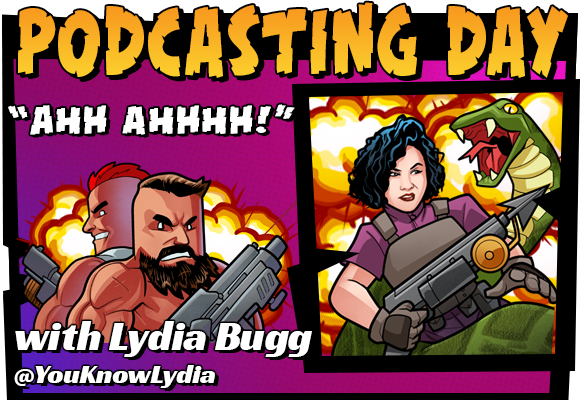 It's Podcasting Day, but more importantly – it's Flash Gordon Day! Please don your golden skull helmets, your starry execution panties, and a very tight shirt with your own name on it. If we don't respect tradition, who will? Our guest this week is Queen of the Arboreans, Lydia Bugg, who had never seen Flash Gordon before this. Listen to her receive the ultimate gift here, or wherever you get podcasts.
And now, Flash Gordon from Flash Gordon's point of view: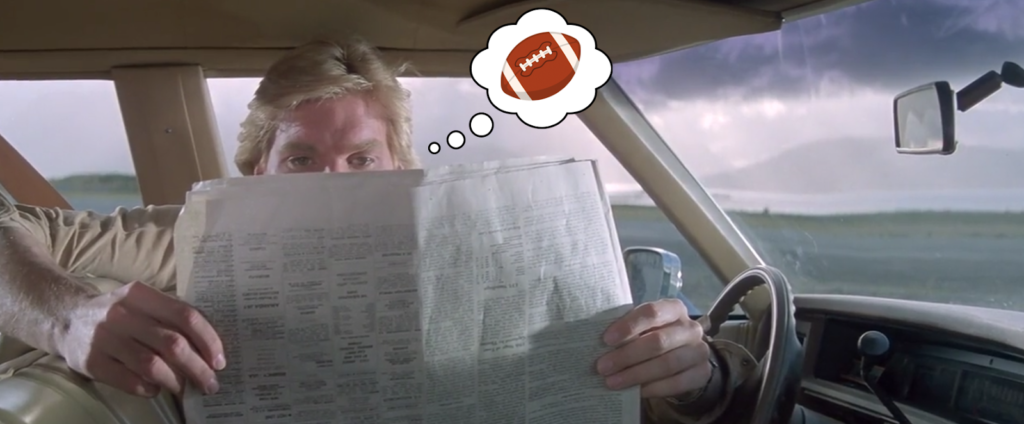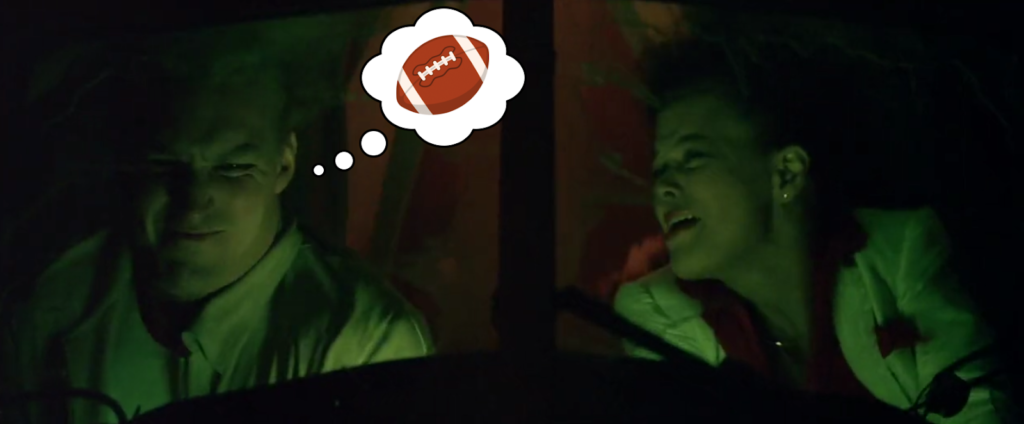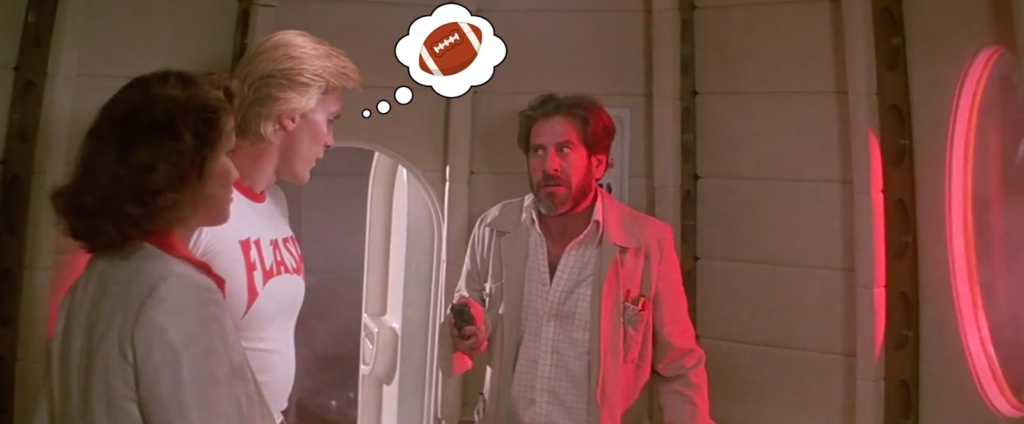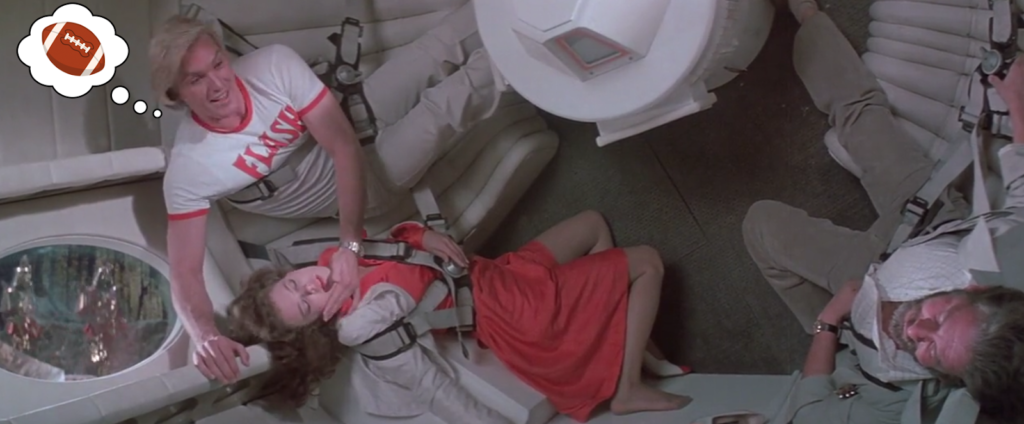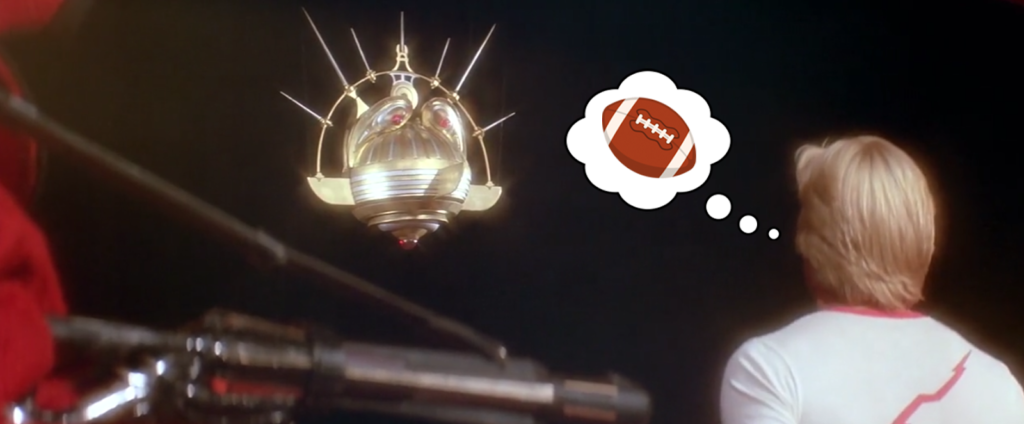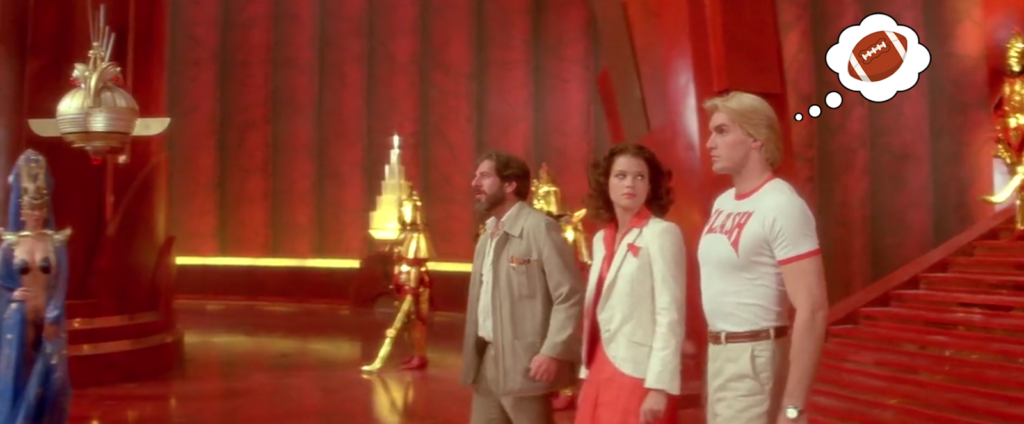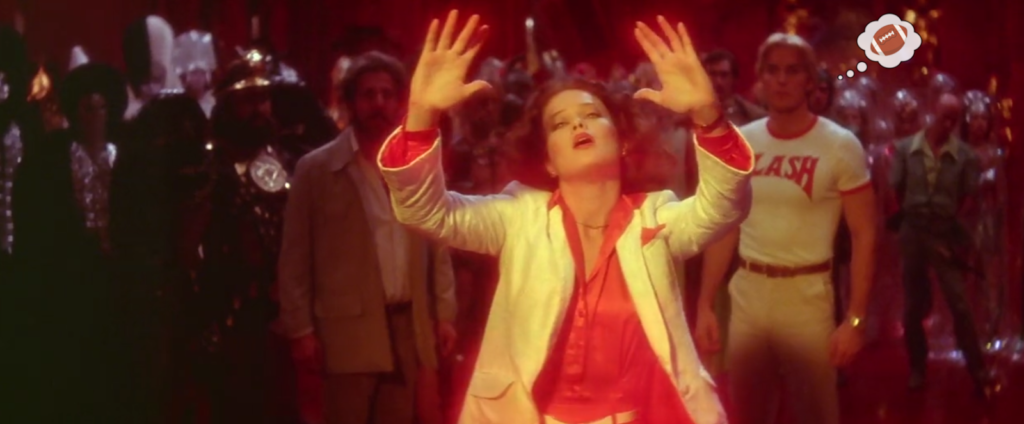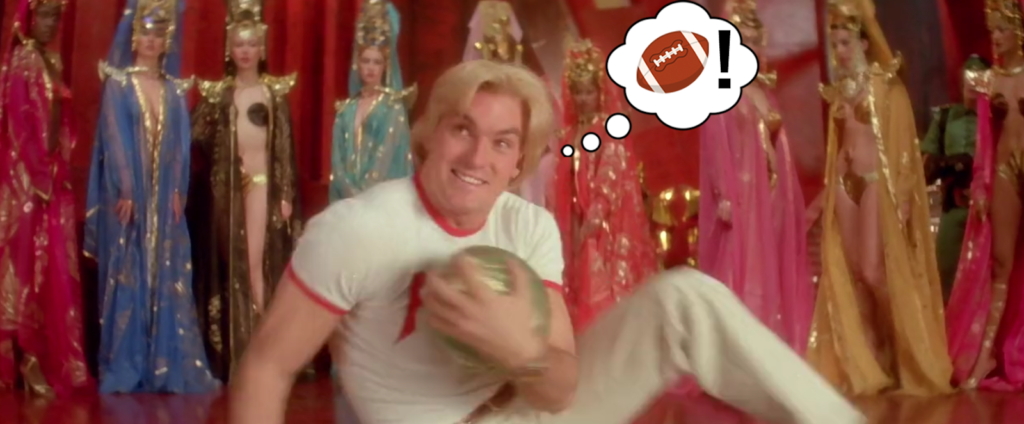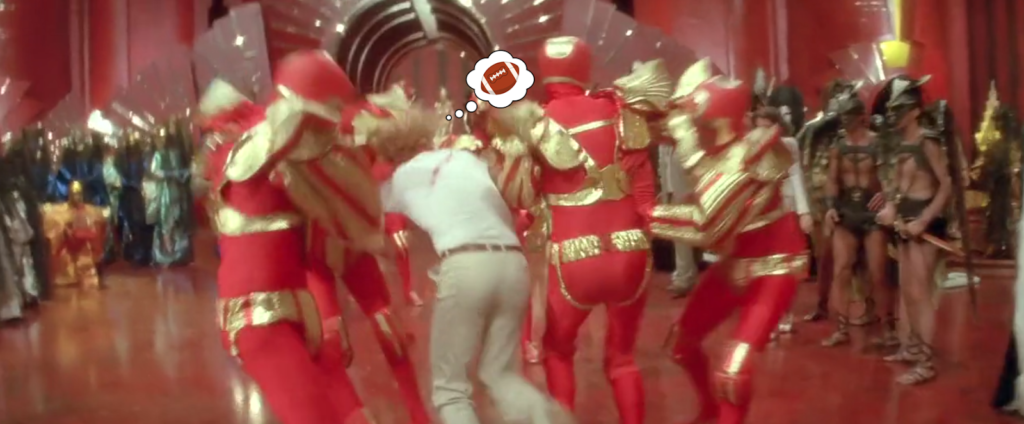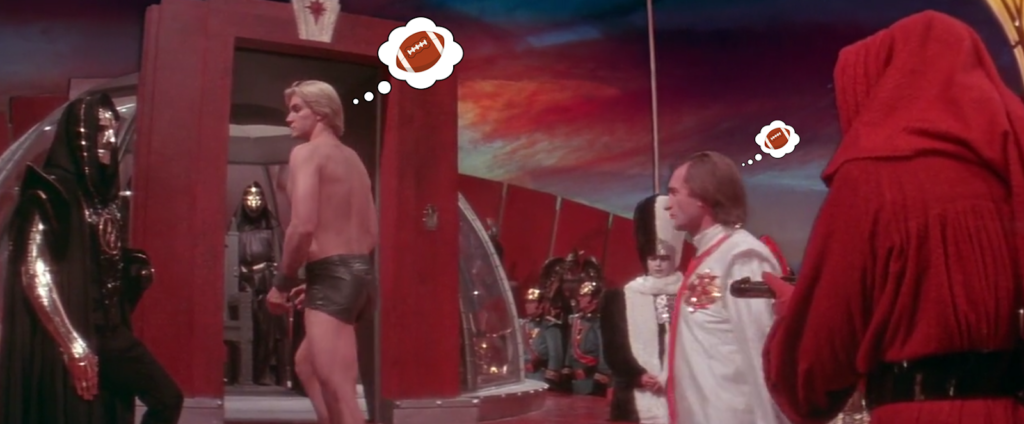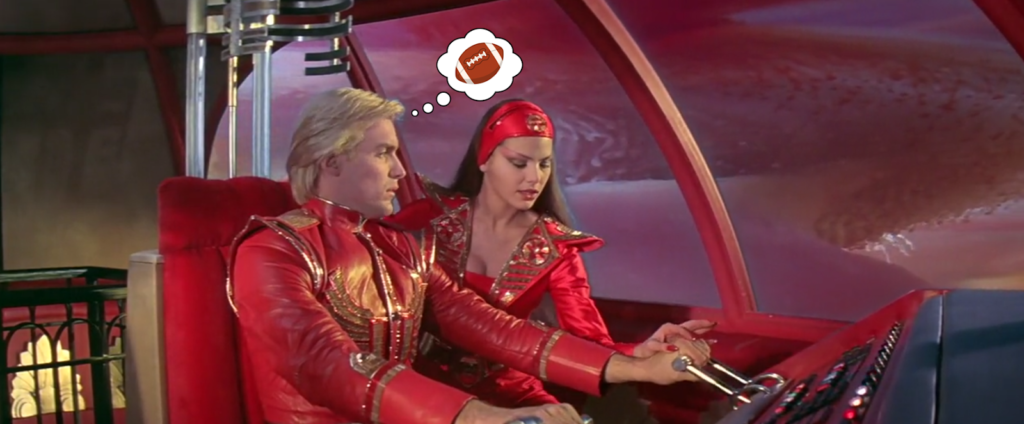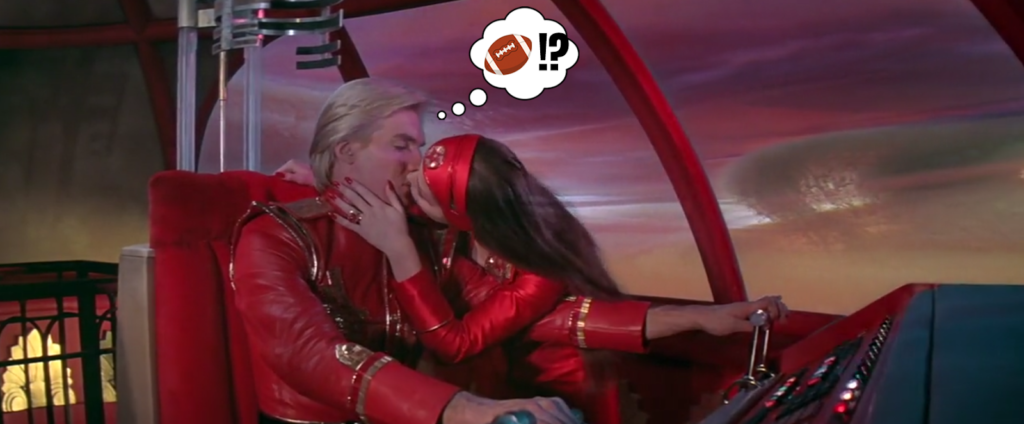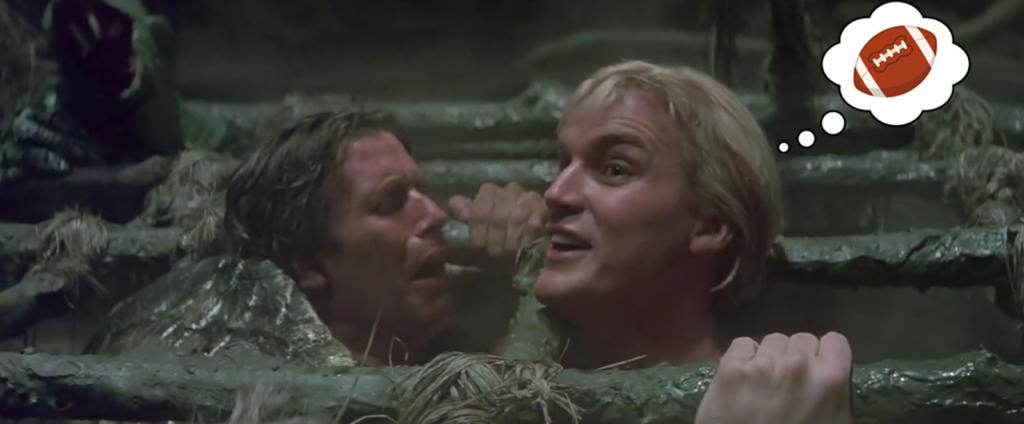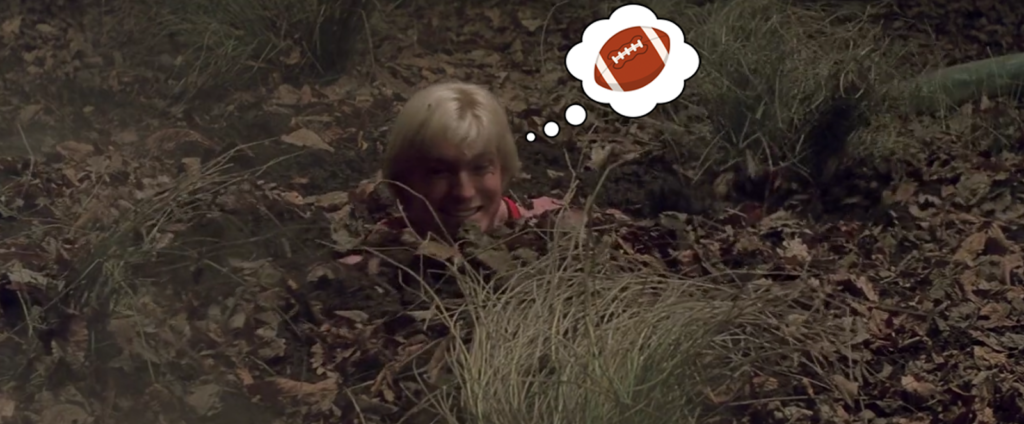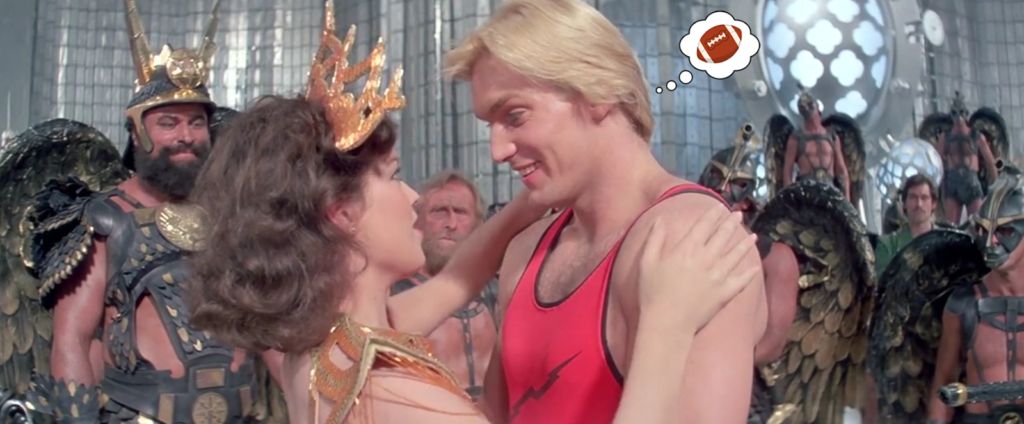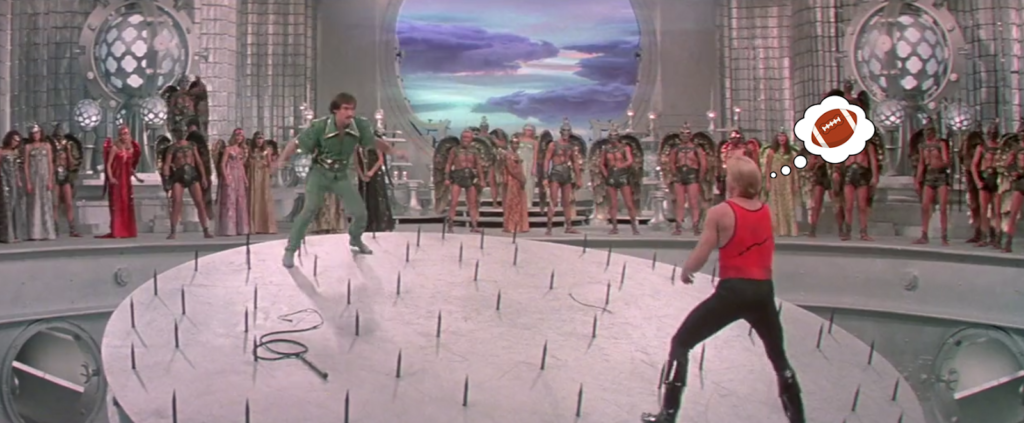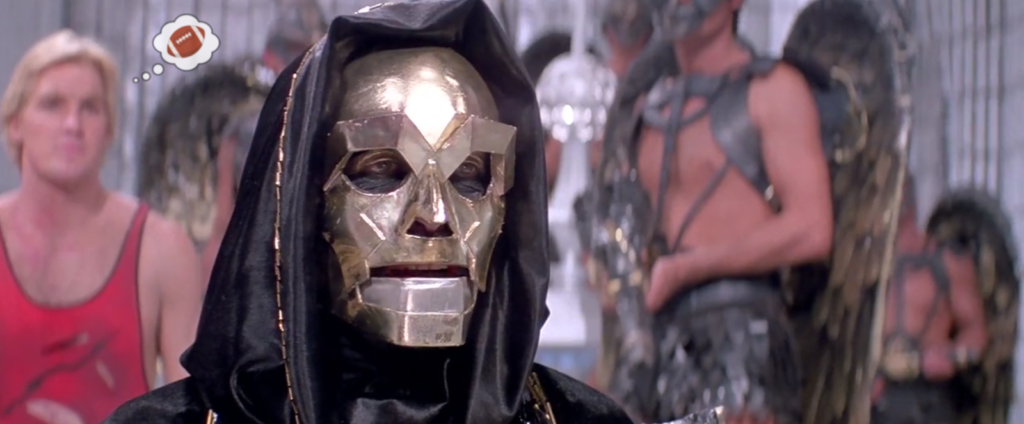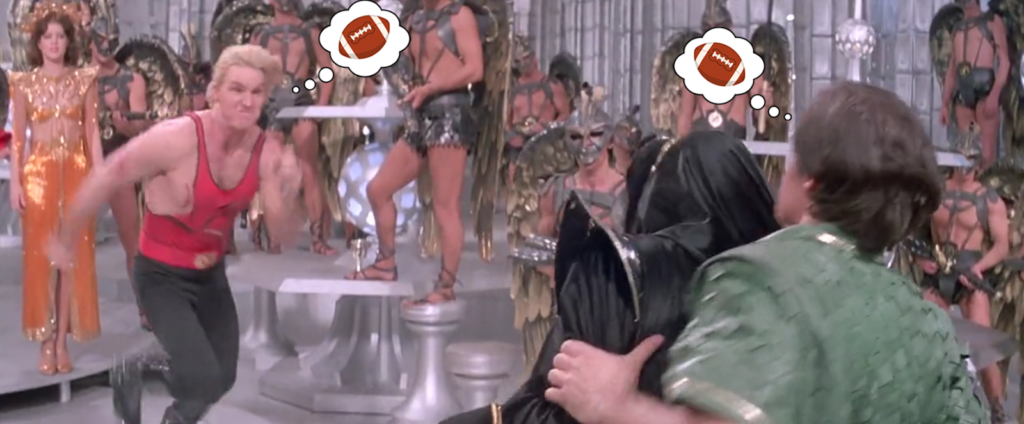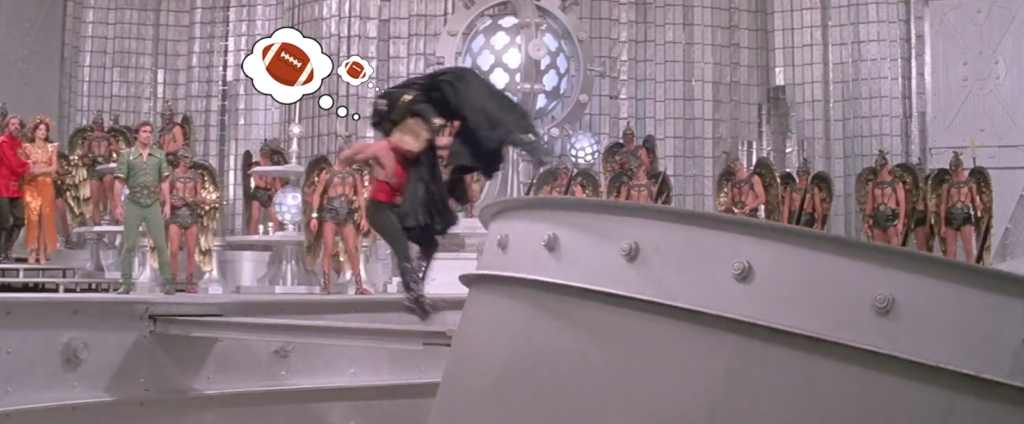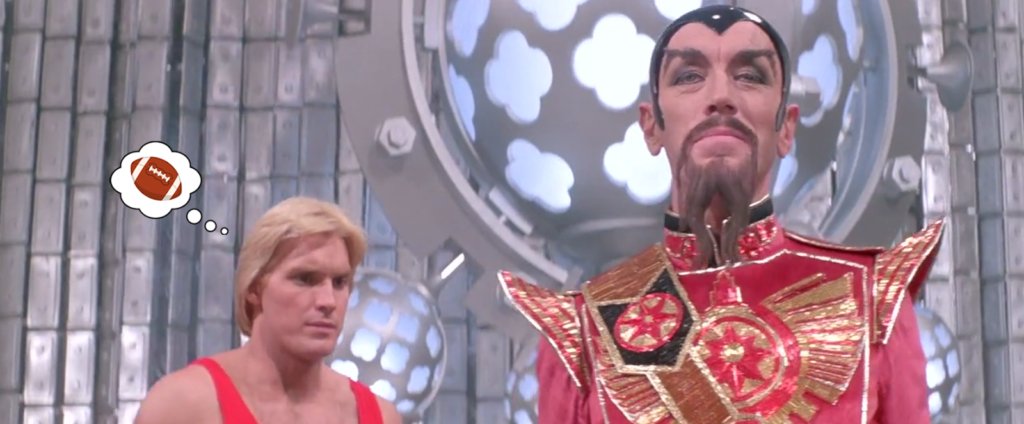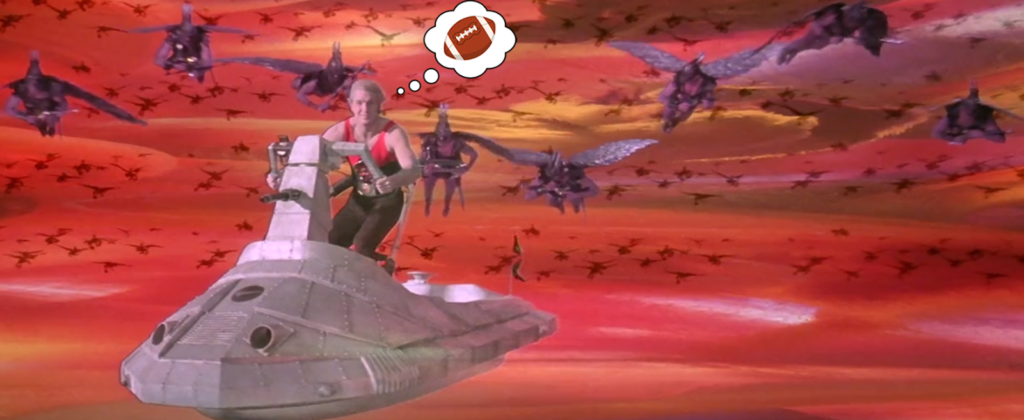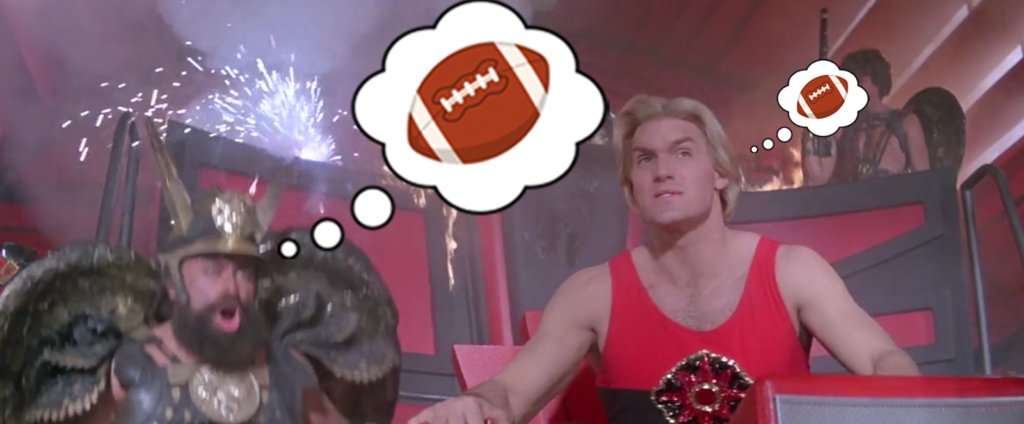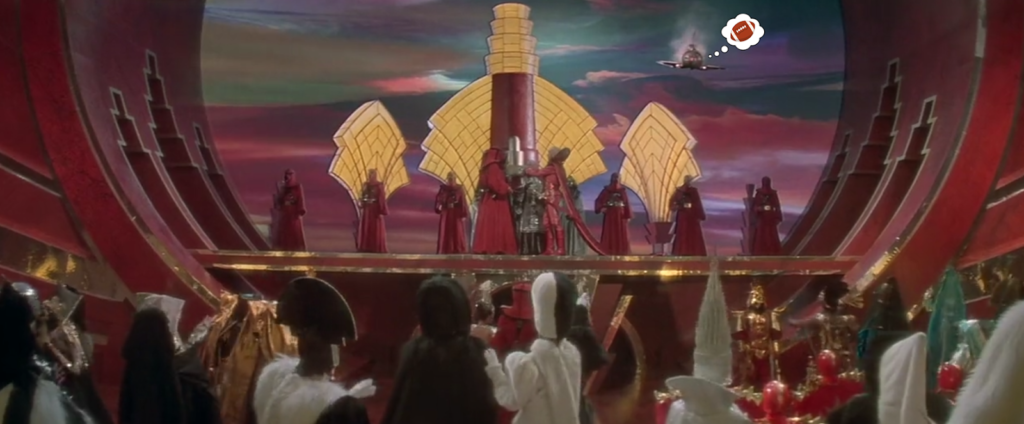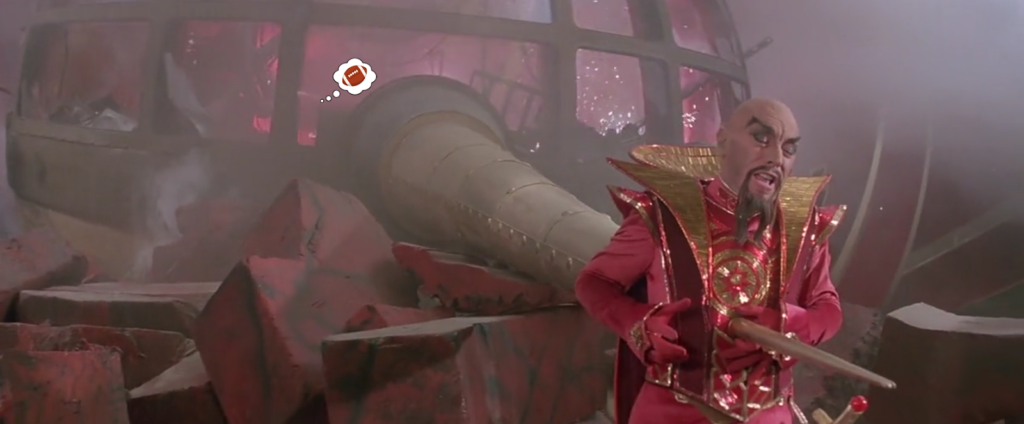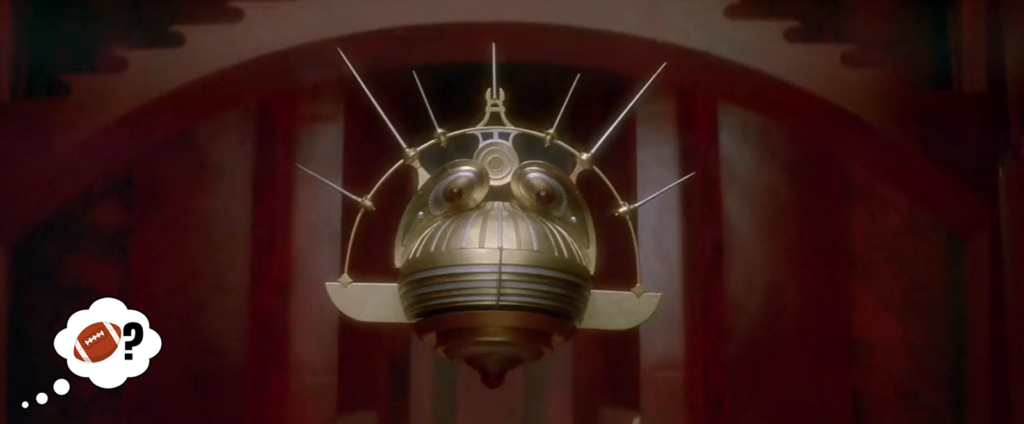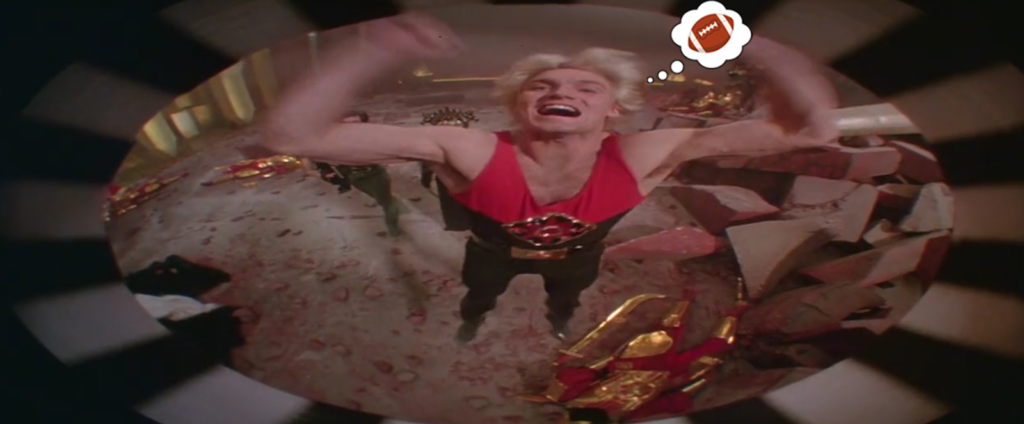 Please football us wherever you get your podcasts, and if you're feeling particularly generous you can leave us a nice football here.