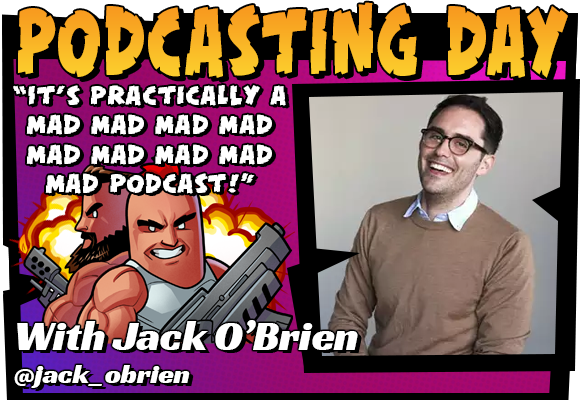 Now that we here at 1900🌭 have perfected the podcasting format and risen to the top of the talking industry, we've invited our old boss Jack O'Brien, creator and host of The Daily Zeitgeist onto the Dogg Zzone 9000 to show him what we can do. And we blow his entire fucking mind. "You guys are the absolute best," he probably thought.
Join Jack and Brockway on their Seanbaby-led journey from the very first issue of MAD Magazine in 1952 through every imitator leading up to 1958's Cracked, the knockoff Jack would help adapt into one of the largest and most influential comedy websites where nothing bad ever happened and our legacies will live on forever as hilarity legends. Listen here! Or wherever you get podcasts!
And now for some foot-nooooooootes:
Below are all the clippings pulled for the show. Hate-read them all now, or scroll slowly along with us as you listen! We don't care! Aside from buying five pieces of merchandise from our store, there are no rules in the Dogg Zzone 9000!
First, here is the two page pro-Apartheid Lionel Richie parody "All-White Song" from Mad Magazine #263 (1986), and yes, you read that correctly: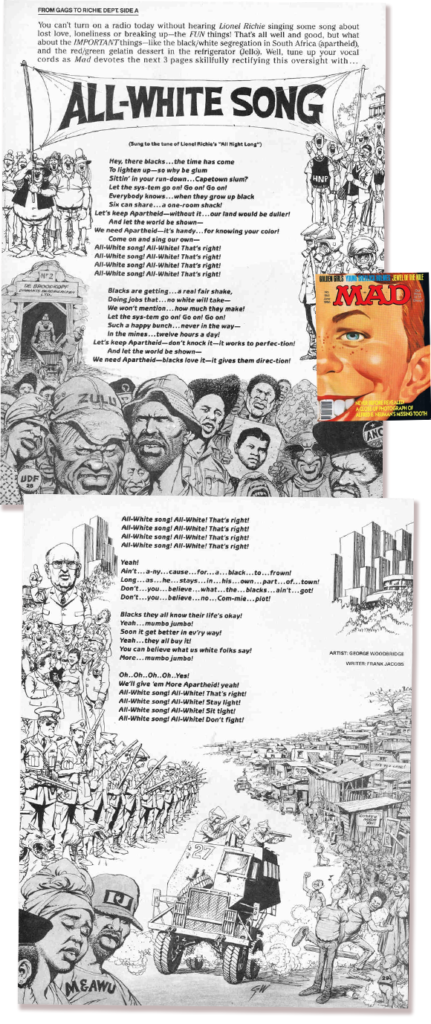 And here is the haunting final page of the story "Blobs!" from the very first MAD Magazine.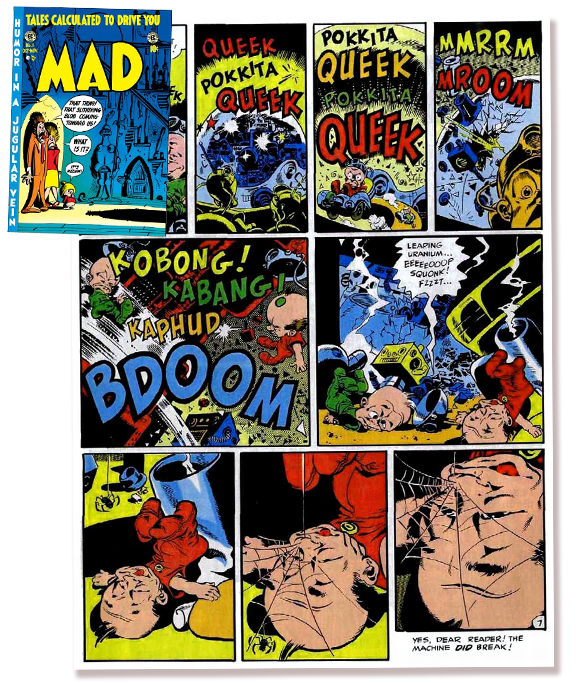 Moving on to 1954's Panic, here is the baffling letters section of their first issue: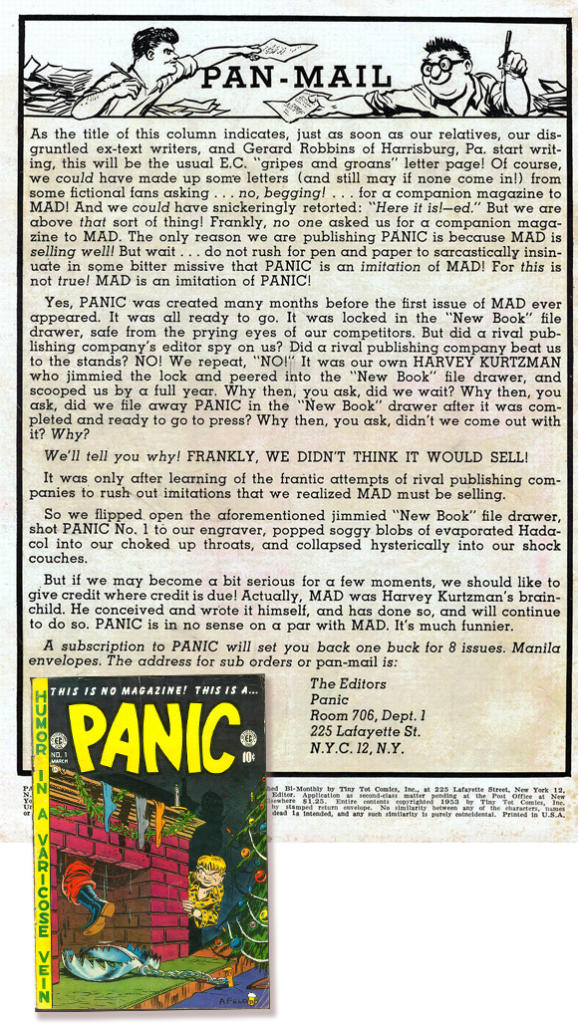 From that same issue of Panic comes these hilarious moments from the story "MY GUN IS THE JURY!"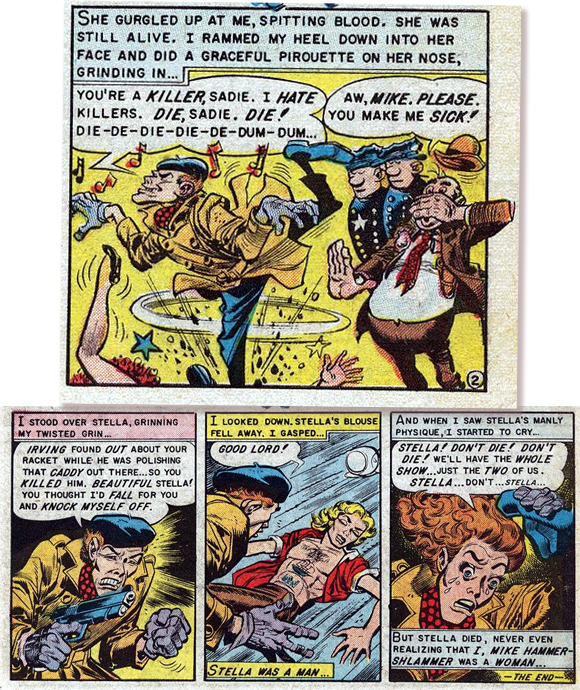 And still from Panic, here is a zany panel from "THIS IS YOUR STRIFE!" and four wacky ones from "THE NIGHT BEFORE CHRISTMAS" featuring fan-favorites Butchered Elephant and Actual Blackface Santa.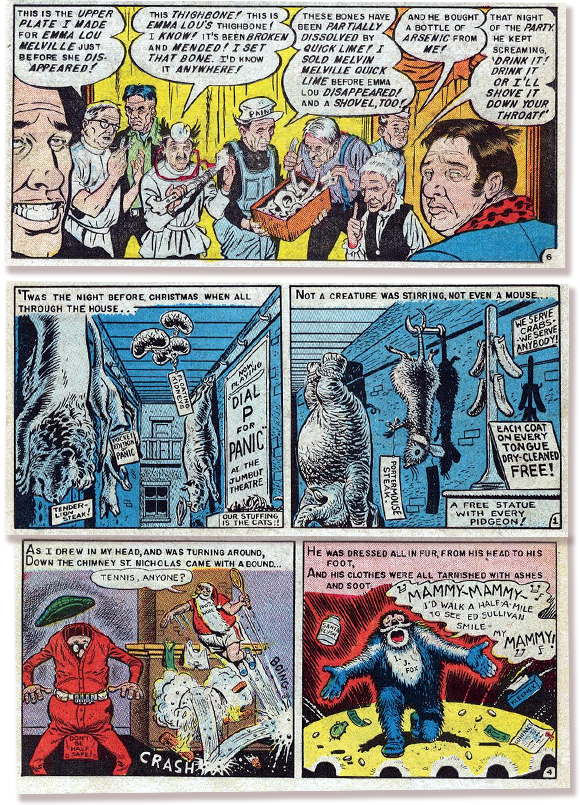 This is how Panic advertised itself: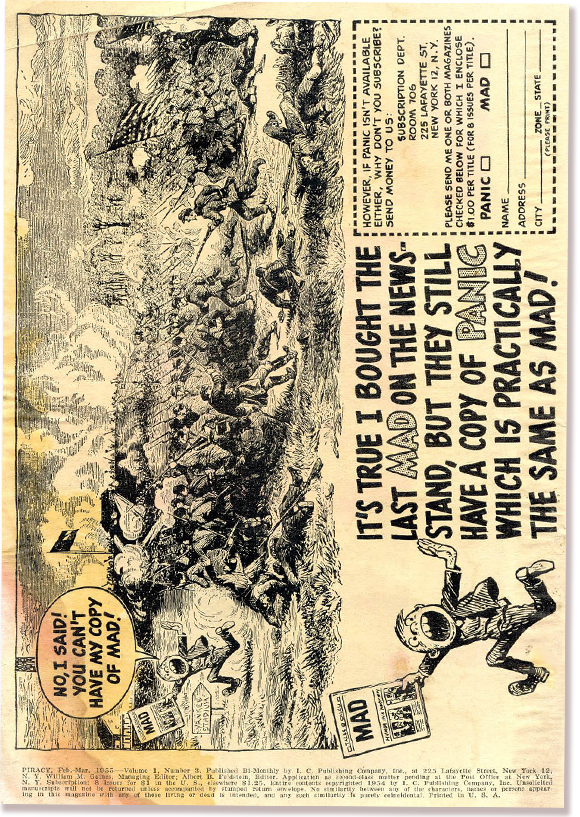 Next up is Stan Lee's take on MAD, 1955's Snafu featuring Irving Forbush. Here is the three page gag we discuss where Stan Lee asks, "What's HAPPENED to our Male Singers?"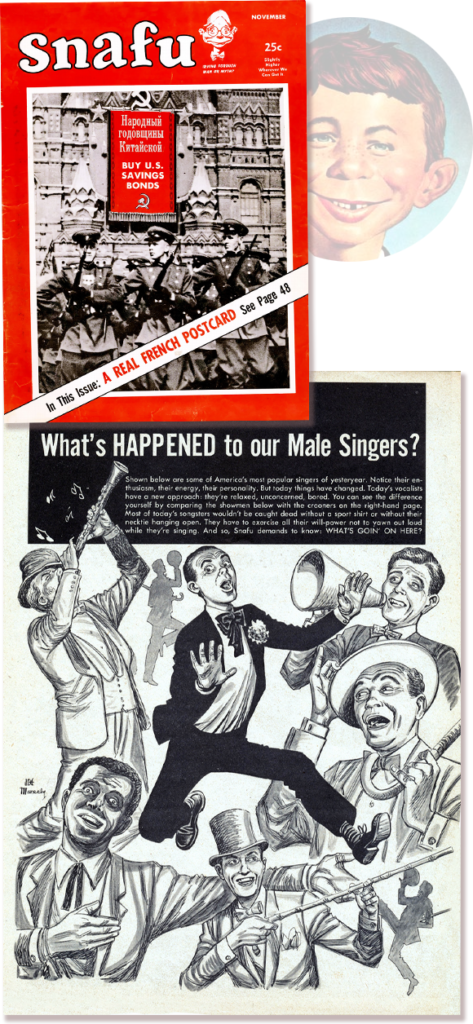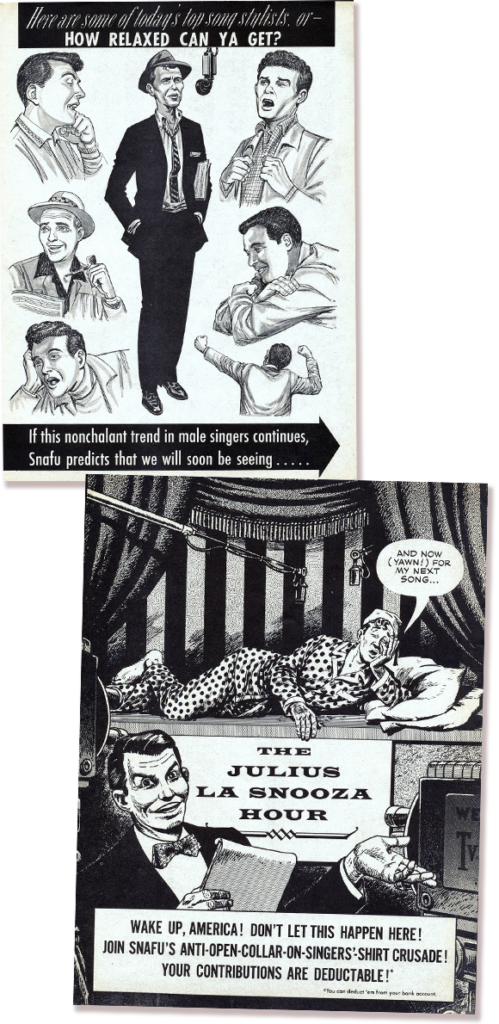 Moving on to 1956 and Lunatickle, here is the ad for the Fatsex tube designed for watching men change out of their pantyhose!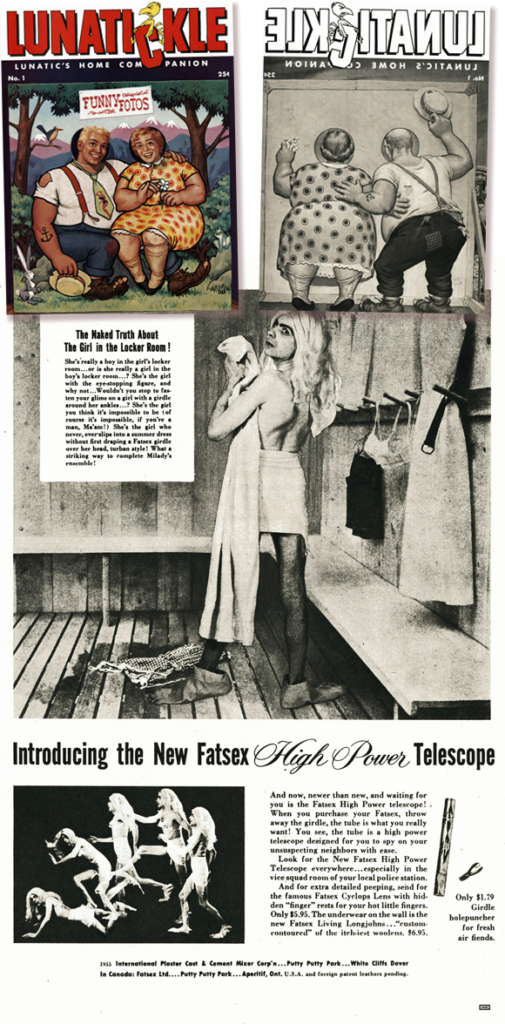 And here is 1957's From Here to INSANITY and "The Misfit," with their take on what Archie would be like if he was a murderer! Also included from this issue is their outrageous ad for Smellzo, which is a pack of wild boars or maybe a can of bad smell? It's hard to know!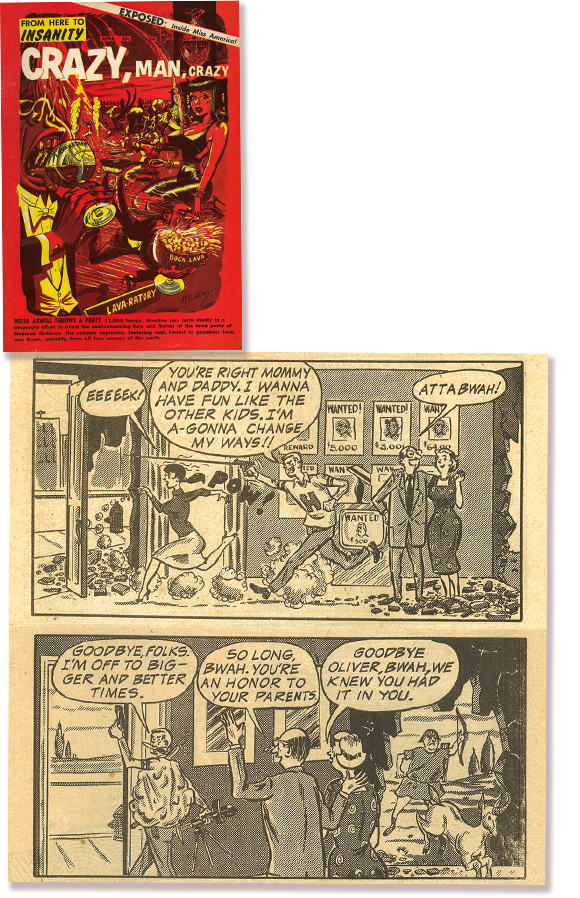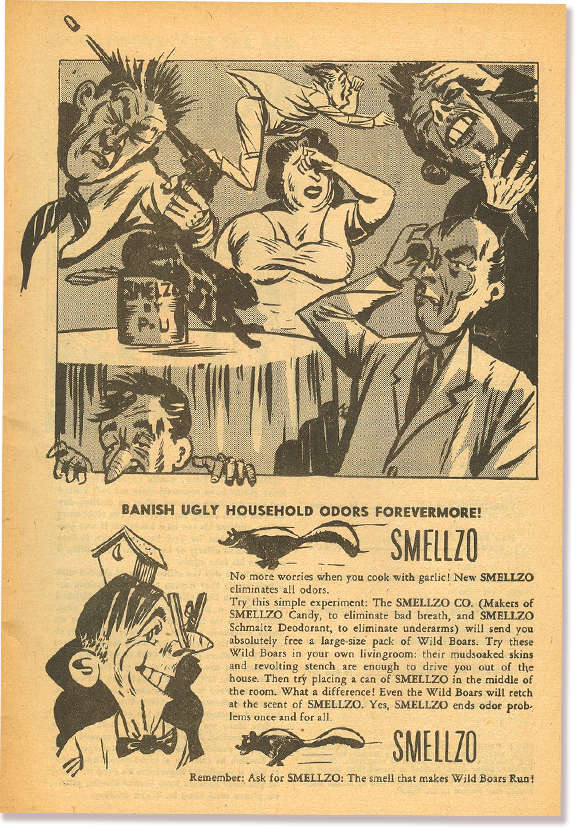 Also from 1957, here is This Magazine is CRAZY's knee-slapping take on toothpaste, GLUM! They also did a shocking EXPOSE' on what four Hollywood starlets would look like if they were secretly men? Wait, no, not how you're picturing it. They look exactly the same. We don't get it either!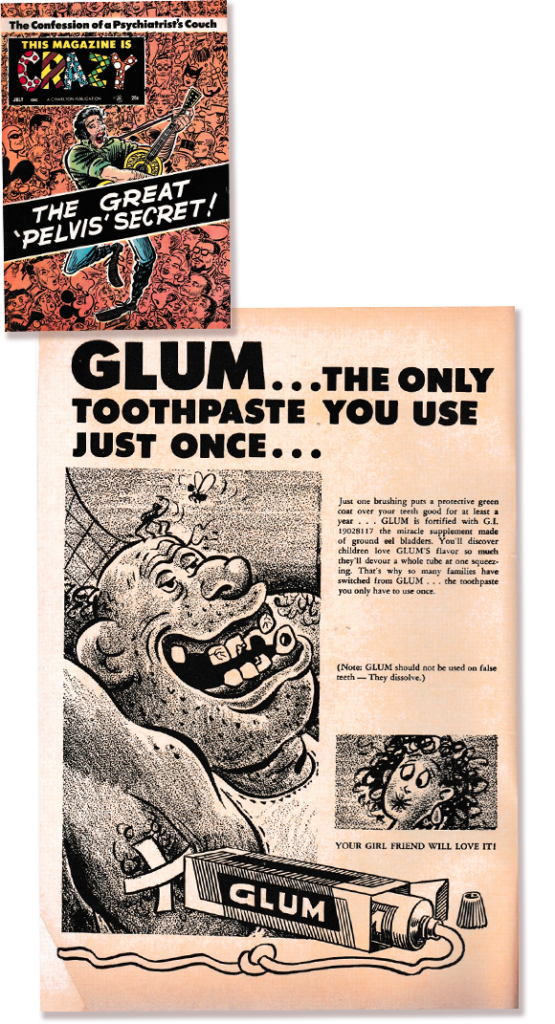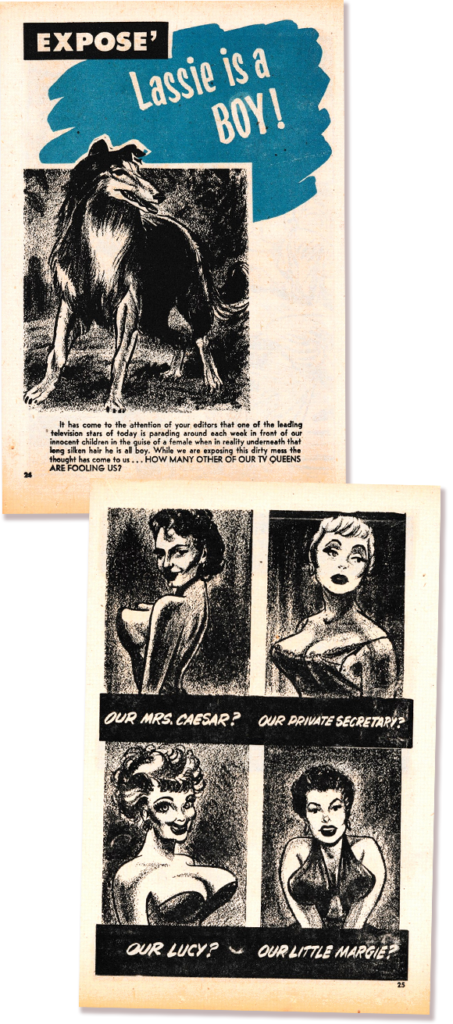 Now for the 1958 funnybook Zany! You won't believe how badly their premise of "cows getting drunk on milk" falls apart!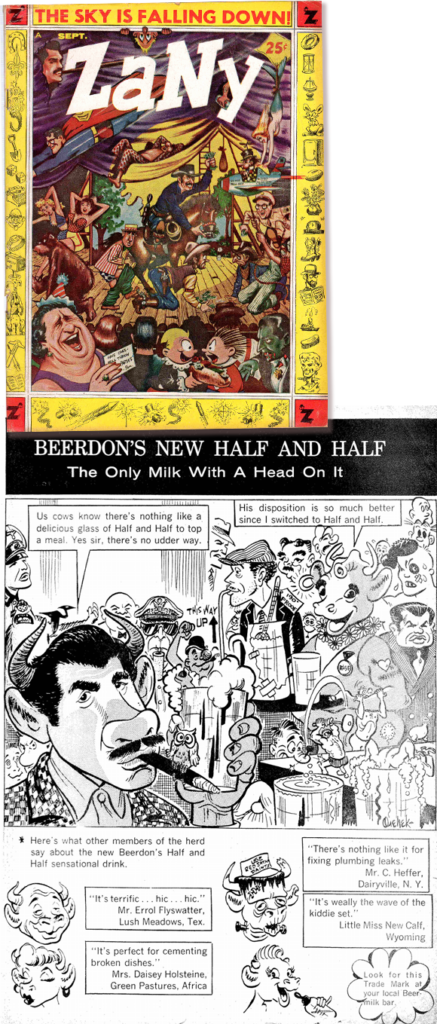 And our last historical document is John Severin's 789th version of the 1950s' favorite joke, Loco Magazine's "SWITCHEROONEY." In its entirety!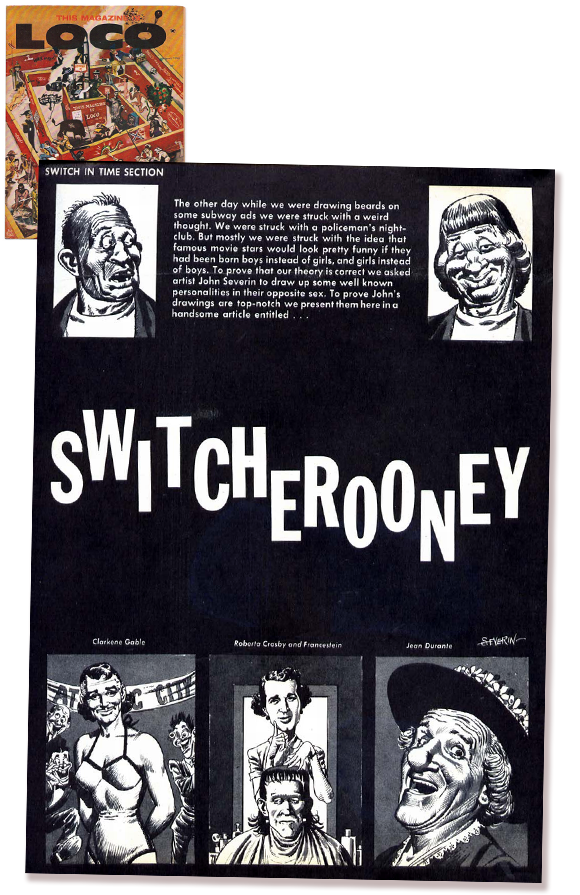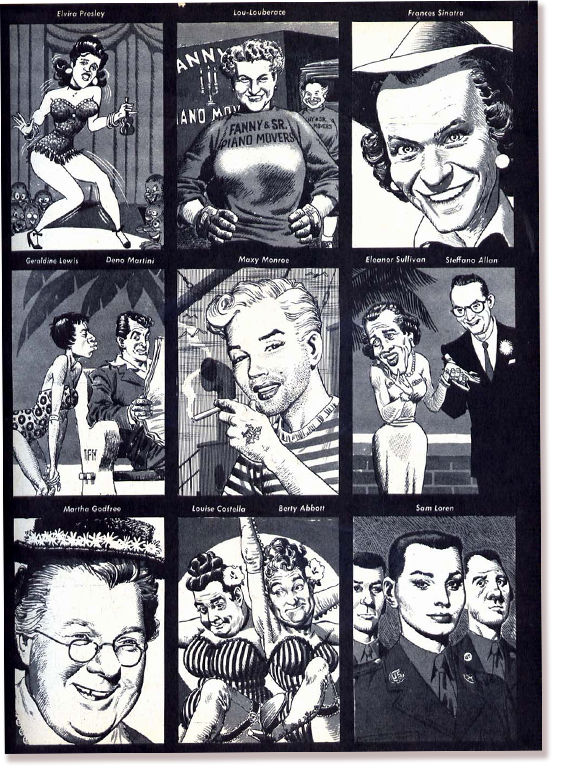 And now you know the dark history of MAD Magazine knockoffery which led us to where we all are today. You're welcome. Review and subscribe.