Up now wherever you get your podcasts, The Dogg Zzone 9000 continues its critically acclaimed coverage of which shitting things are actually endearing and rad. Our guest, from Collider and Gamefully Unemployed, is best-bad TV expert, Tom Reimann!
The rules of the episode were simple. We each had to bring a TV show that was obscure, terrible, and awesome– three words meaning different things to all people. Any media scientist would call our task "unworkable" or "paradoxical," which is simply fanciful ways for pussies to admit they're cowards. We are brave heroes courageous enough to let Brockway discuss Malibu's Nightman's TV series where a saxophone player gets hit by trolley lightning to gain the ability to tune into the frequency of evil! And after stealing a special suit unrelated to this ability, he becomes… Nightman!

Tom tells us of a show about a man traveling from town to town, on the run from authorities and cursed to become a monster every time a local problem could really use help from a monster. From the hitmakers who saw The Incredible Hulk and are hoping no one else did, it's Werewolf! And it refuses to defy all your expectations! Whatever you're picturing, you're right!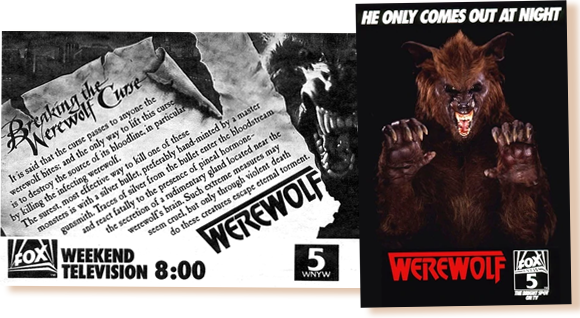 And from director Richard Donner, Seanbaby discusses the 1970 masterpiece, Danger Island. It was a live action serial on the kids show The Banana Splits about shipwrecked children in a prolonged battle for survival against murderous pirates and cannibals. It had a tight budget but an unlimited disregard for safety and plot. The point is, Hanna Barbera sent Richard Donner and a team of stuntmen to Mexico with a few miles of rope and Jan-Michael Vincent and got something 8000% better than they could have possibly expected. The intro alone (about 18% of which is shown below) contains more action than every Superman and Lethal Weapon movie combined. We are, without question, saying Richard Donner's storied career was all downhill from Danger Island.
If you enjoy the podcast, let Richard Donner know by finding and enjoying Danger Island. And give us a review! Or a podscription! You can Nightman us on Sax! Or Crom us on Hyboria!