We fucked so much in 2021 we left a rising tide of babies that threaten to drown this culture. They're going to have to name a whole generation after us. Sorry, Generation Wiener, here are the Fucking Days that defined your conception.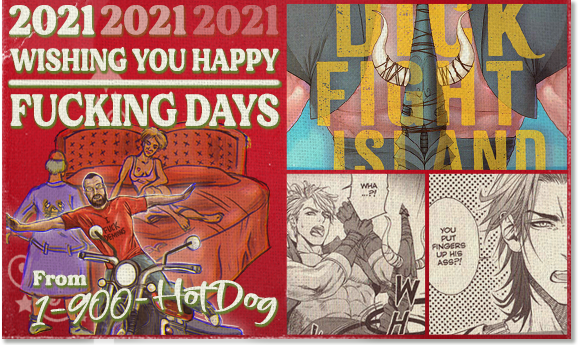 A man sat down to type a funny description of Dick Fight Island. His fingers began to go to work. The words "Dick Fight Island," appeared on his monitor. The man smiled. He was done. Dick Fight Island was fucking already funny and described.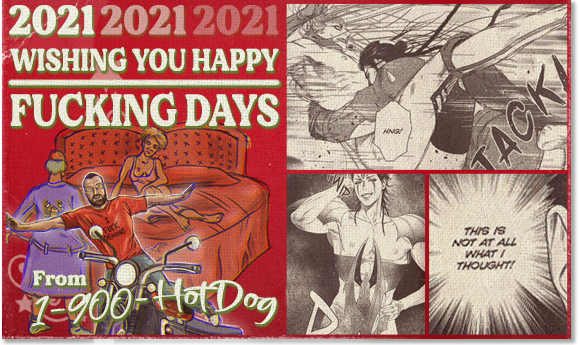 If you read Dick Fight Island Part 1, you know there's more to these dick fights than mashing dicks together. Despite the participants' most furious efforts, there's also passion. Every dick shattering is a love story. And vice versa.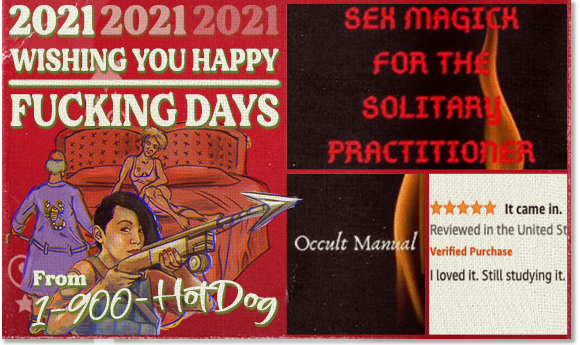 Sex Magick for the Solitary Practitioner
"It is important for you to breathe while you touch yourself," advises Sex Magick for the Solitary Practitioner under the section Breathe. It's the ultimate expression of erotic sorcery… the endgame of every wizard– just blasting yourself with sex powers while you jerk off.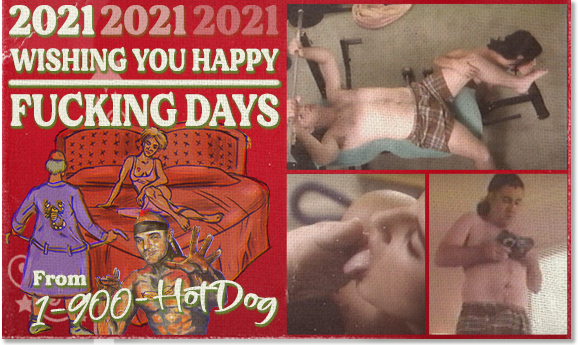 How to Seduce Your Lover Forever
Several ordinary, extremely not camera-ready couples teach you how to clumsily fuck in this sex lotion commercial disguised as an instructional video. Warning: How to Seduce Your Lover Forever is well within any pedestrian lover's kink zone, but will still find ways to gross you out in ways you never thought possible.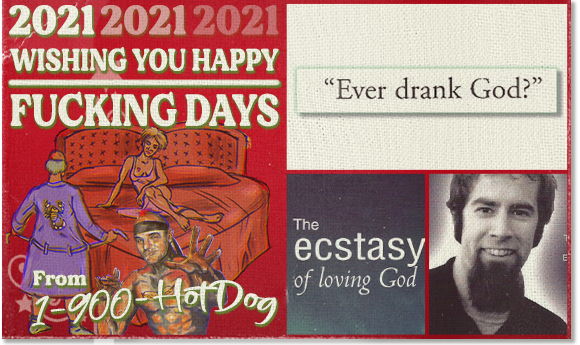 Cool-Pastor John Crowder really loves God. It wouldn't be indelicate to say he take-it-out-and-spray-it-on-my-chest-daddy loves God. Also, his infant daughter hunts the foreskins of Satanists. There's really no better way to describe this book. A strange author ingests and fucks God constantly and his children stalk the night for foreskins.