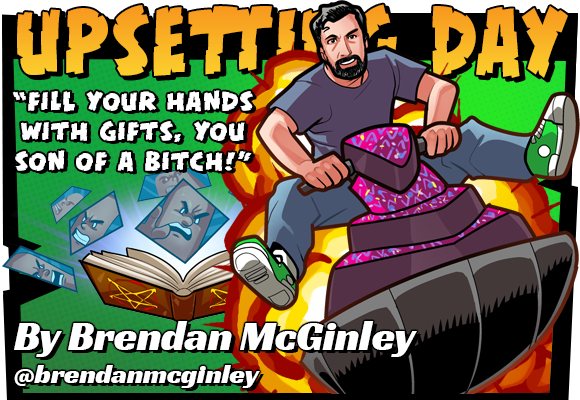 Christmas is the time for tantalizing visions of sugar plums choking our unwanted loved ones. Unbound by mighty Death from our obligation to care for them, we enjoy our freedom as mail couriers riding the rails of the American west. Though trains frequently arrive weeks late, it is no great matter. We spend the days dog-earing the pages of our main delivery: copies of the annual Pumblechook & Figg's sister catalog dumbed down for American release. We alone know its treasures, till we dispense a shared copy at each lonely waystation of the last frontier. It will be a merrymost Christmas!
"But it is January!" bemoan the meaningless lives brightened by our tidings of consumer satisfaction. What about it, hayseeds? Society moves at the speed of the steam train, and Christmas waits on the timetables of man. The LORD is mighty, but His hand may not move the engines of the American-Track Rail Line faster than an Irishman's ability to shovel coal. You celebrate St. Stephen's Feast in Spring now, and be grateful of it, you cat-yowling clutch of curmudgeons! Let us peer into its pages and see what devices you will order to slaughter buffalo and hooplehead farmers.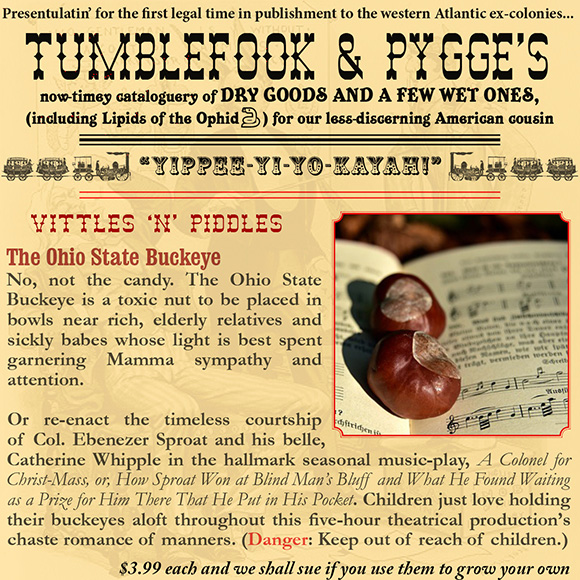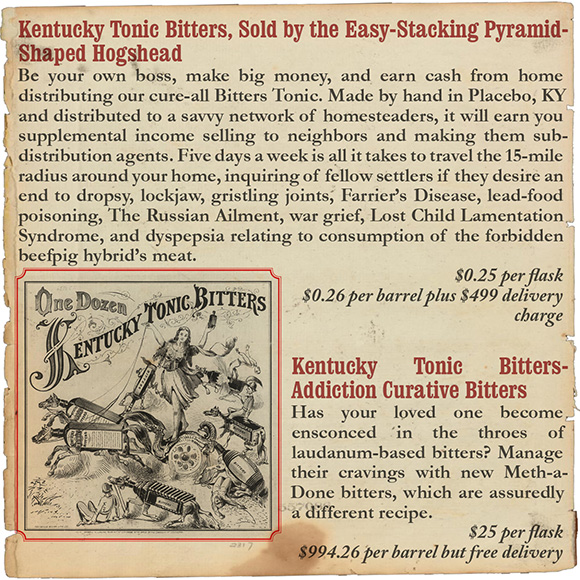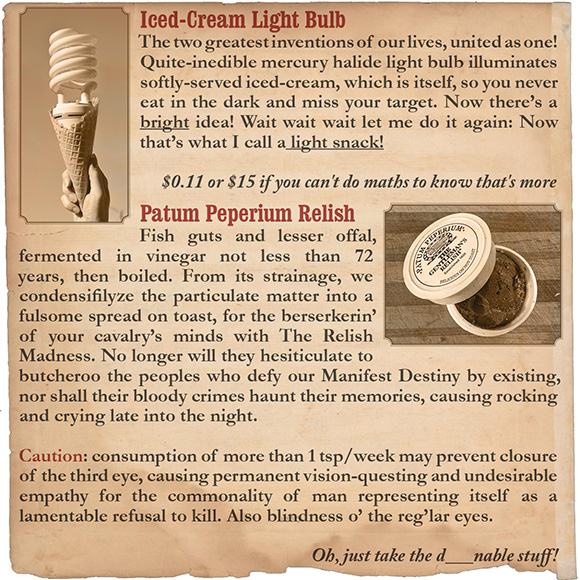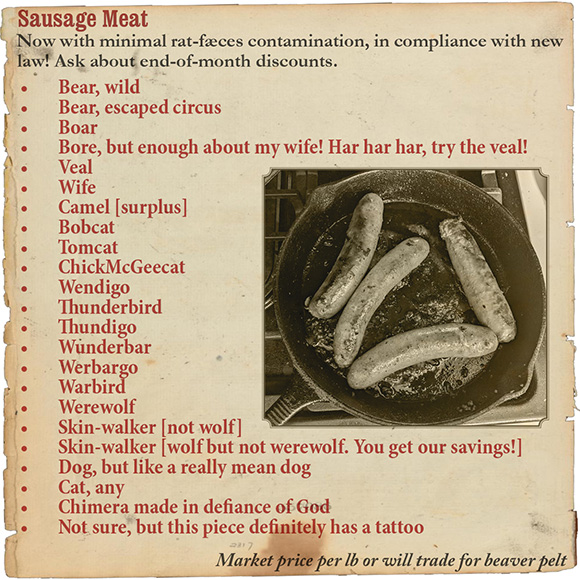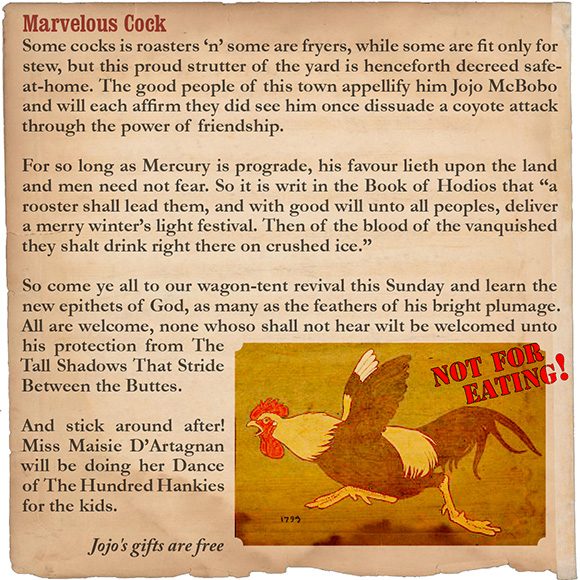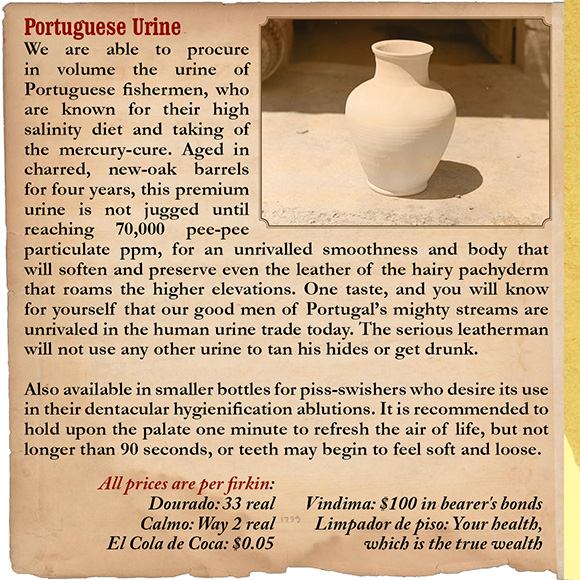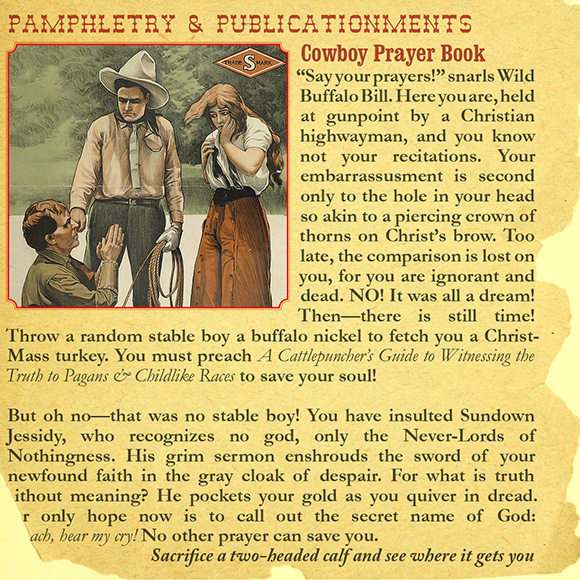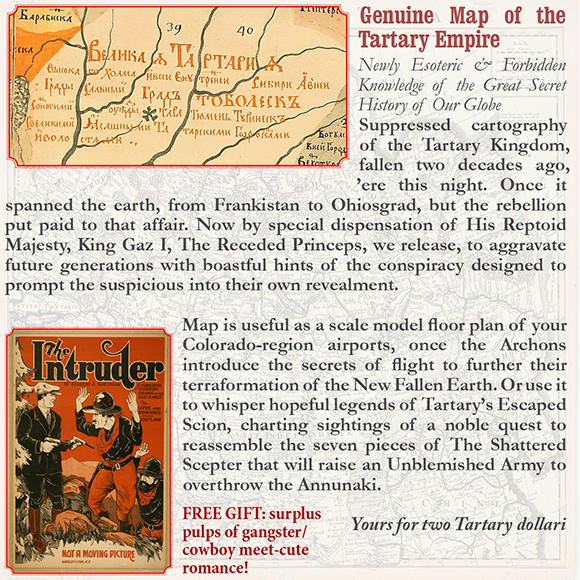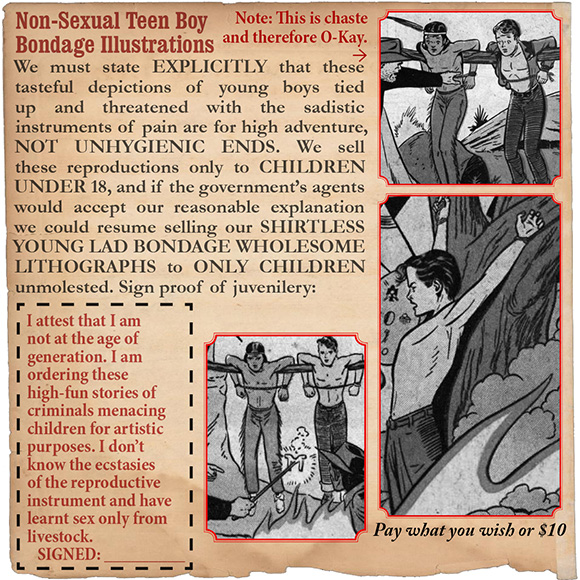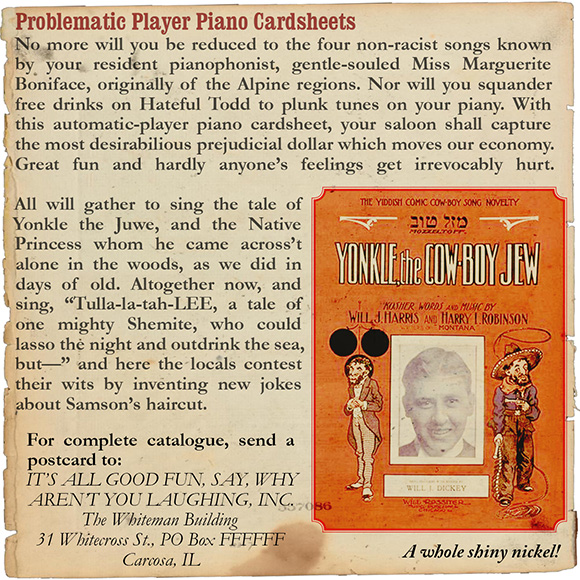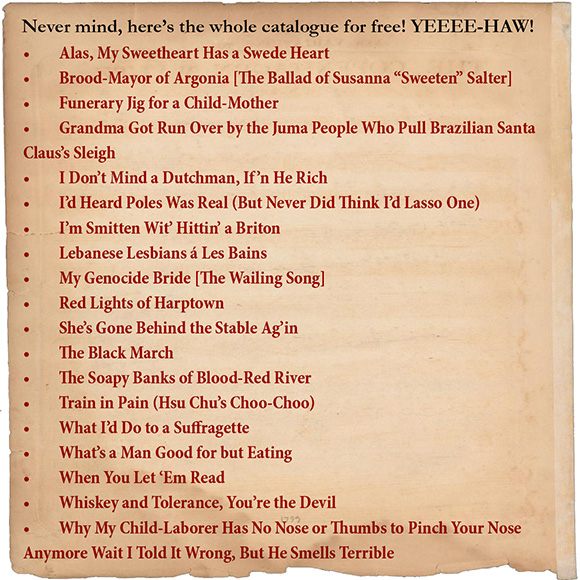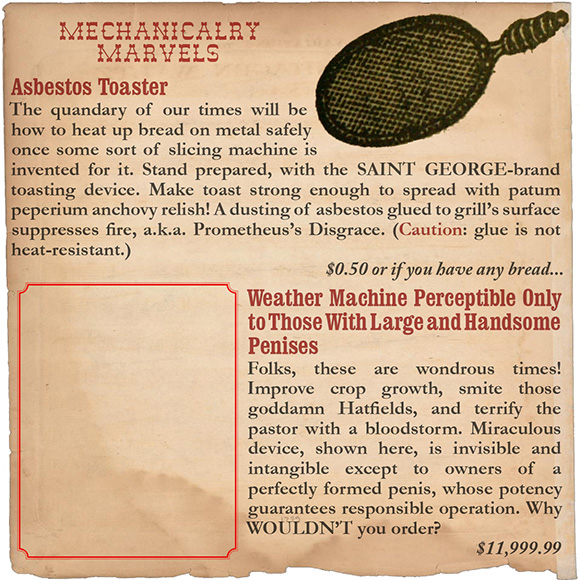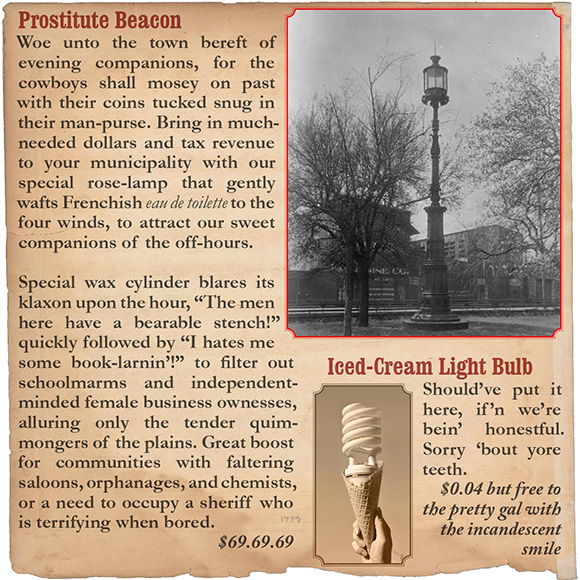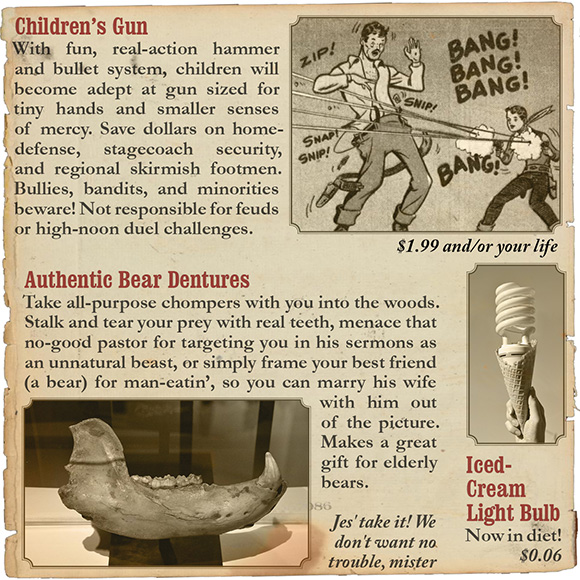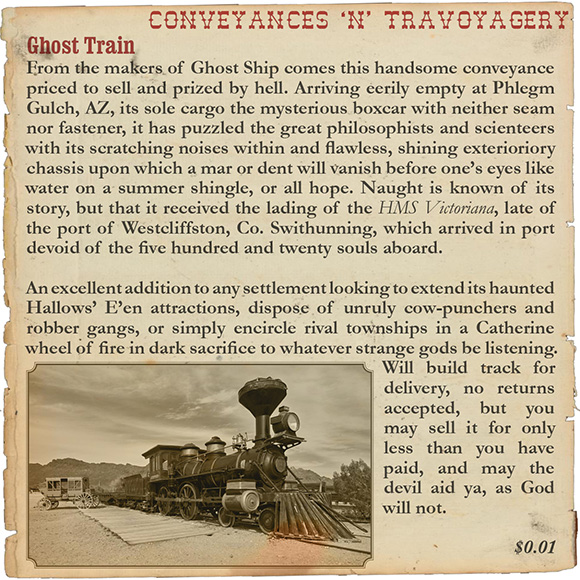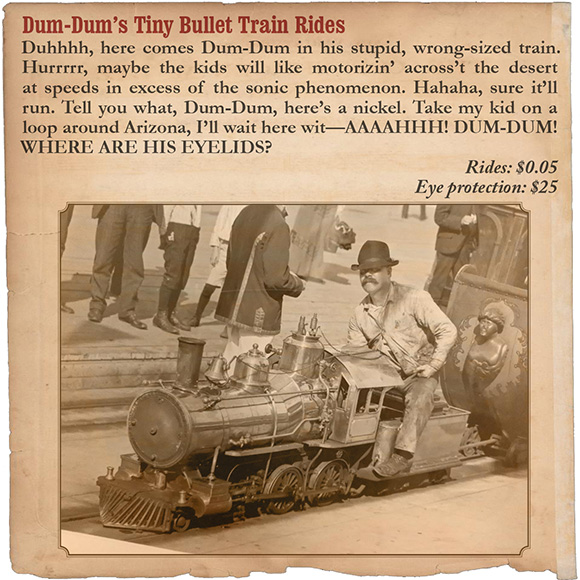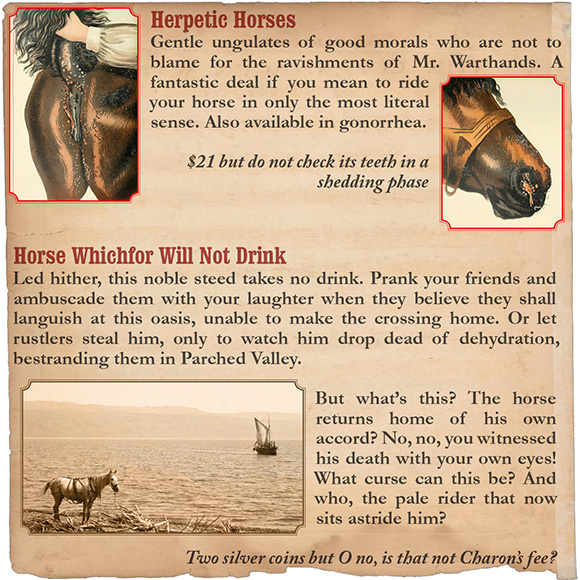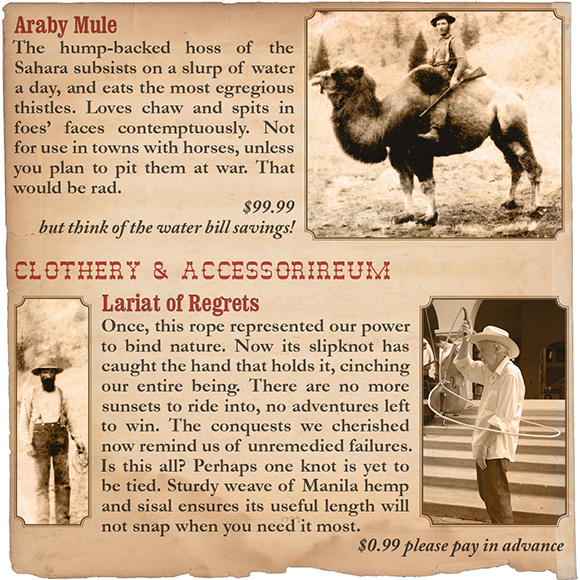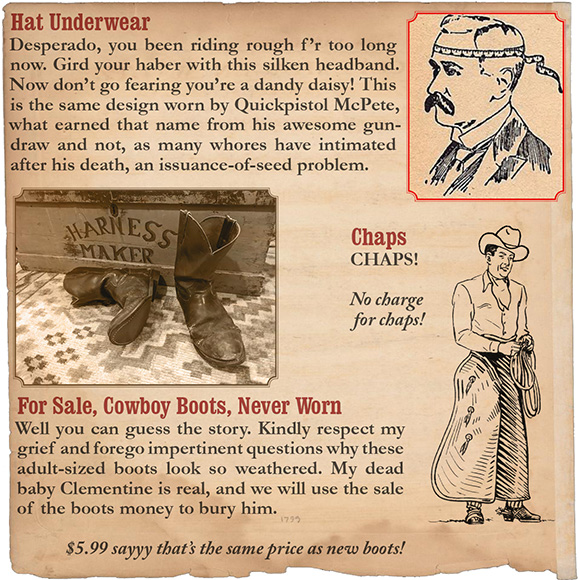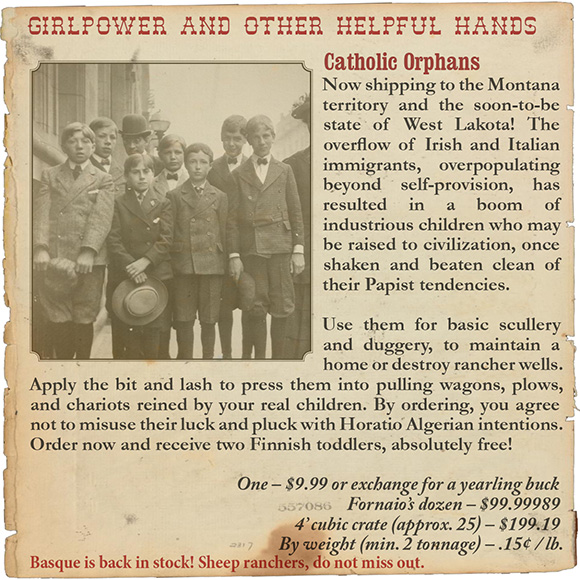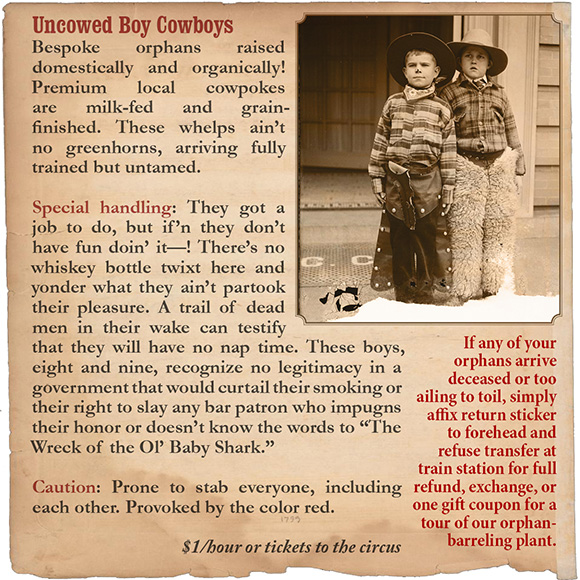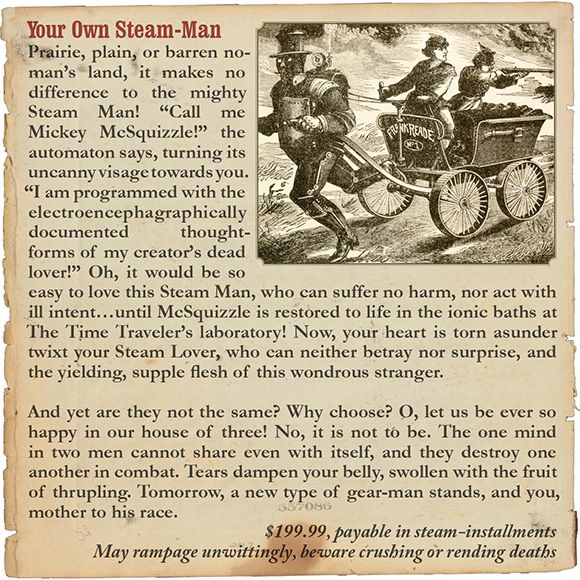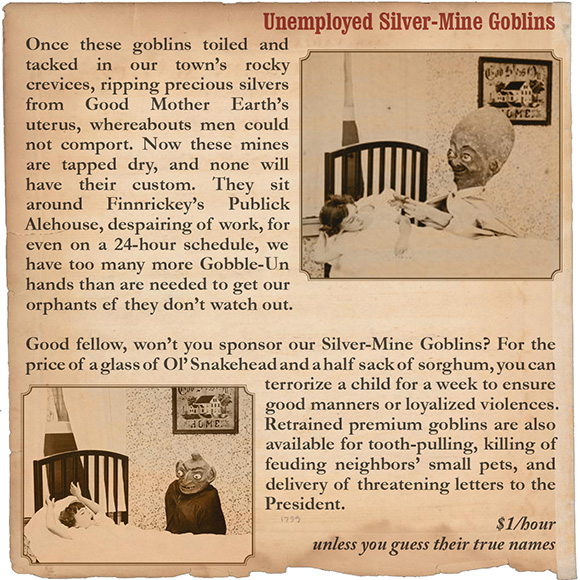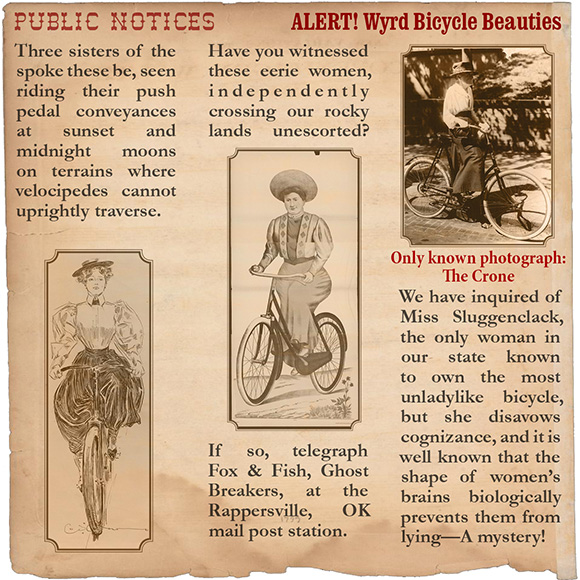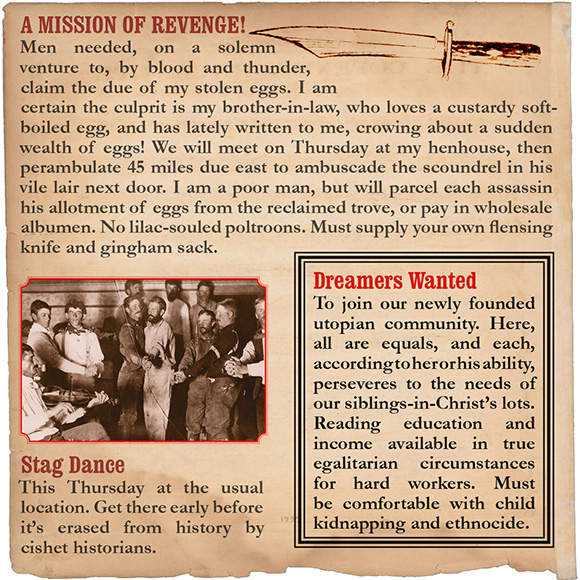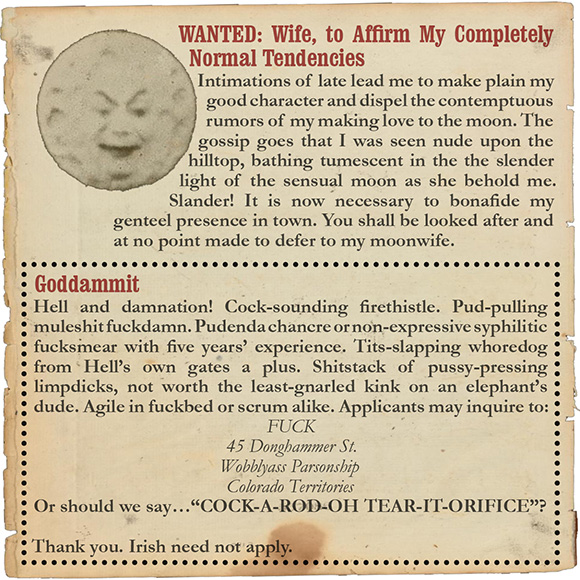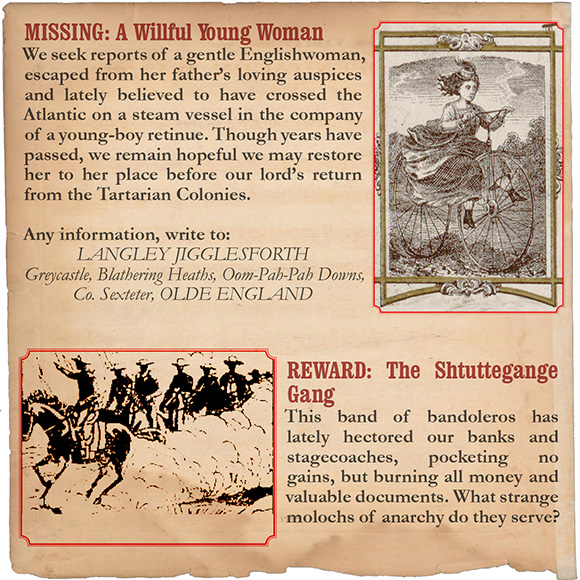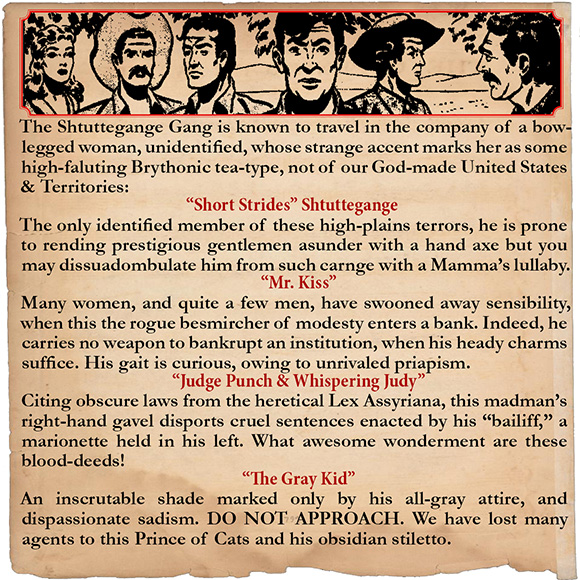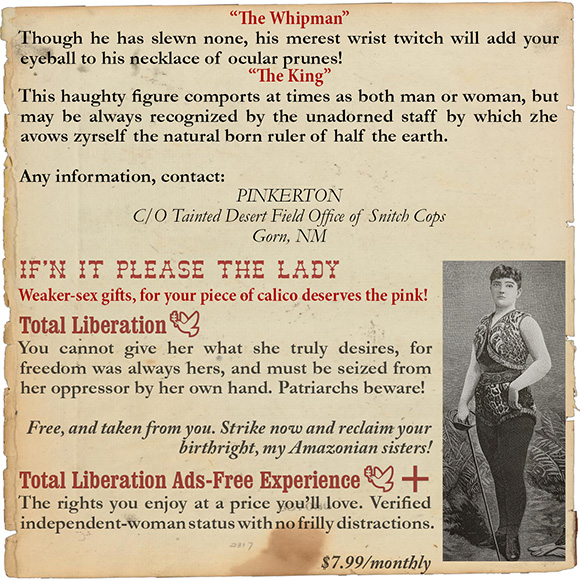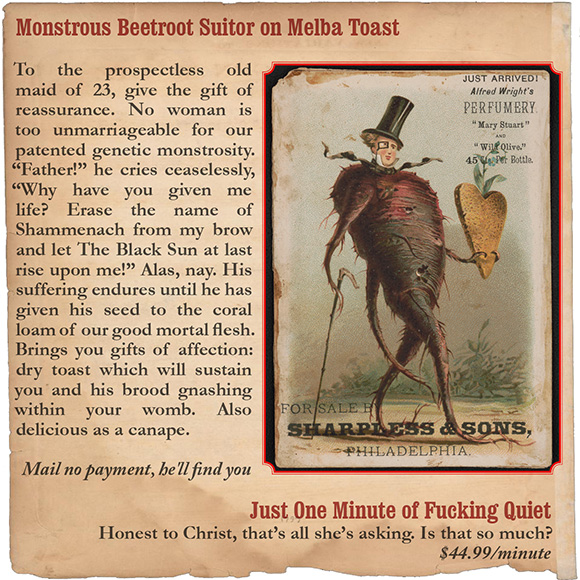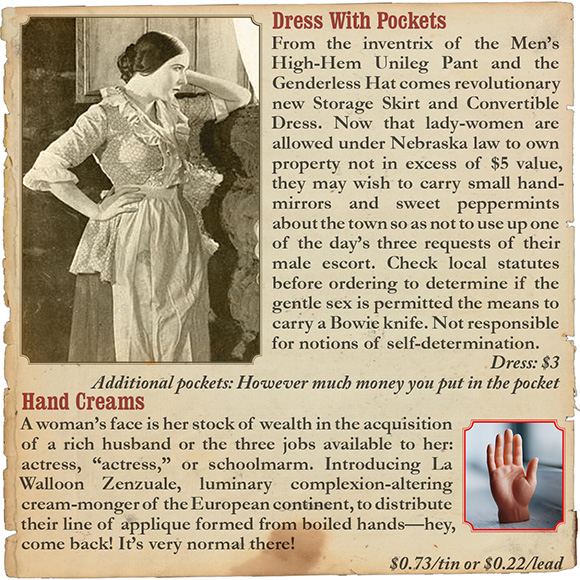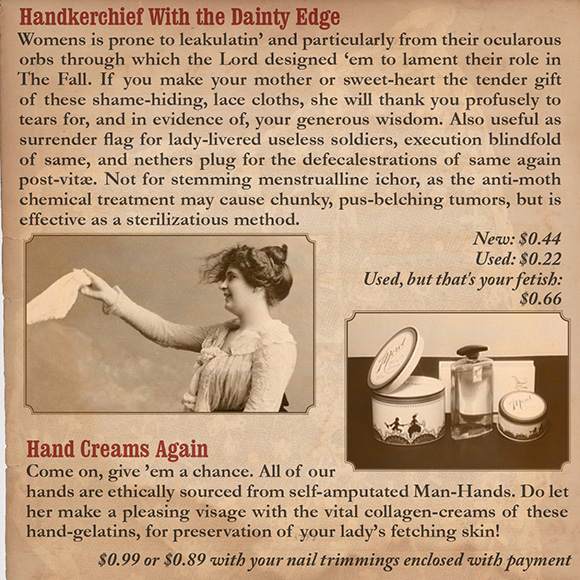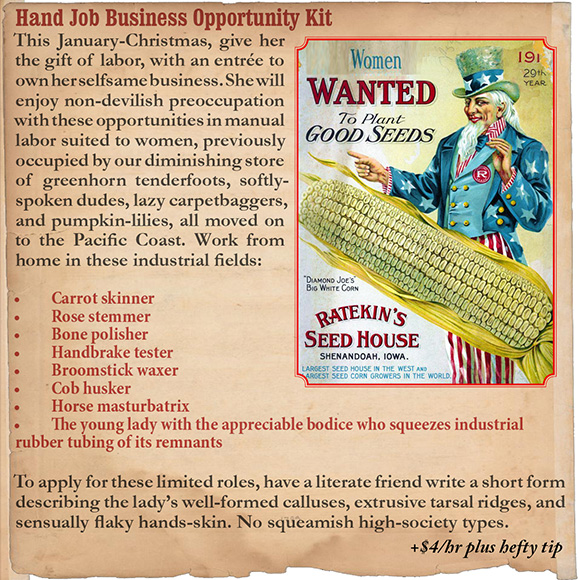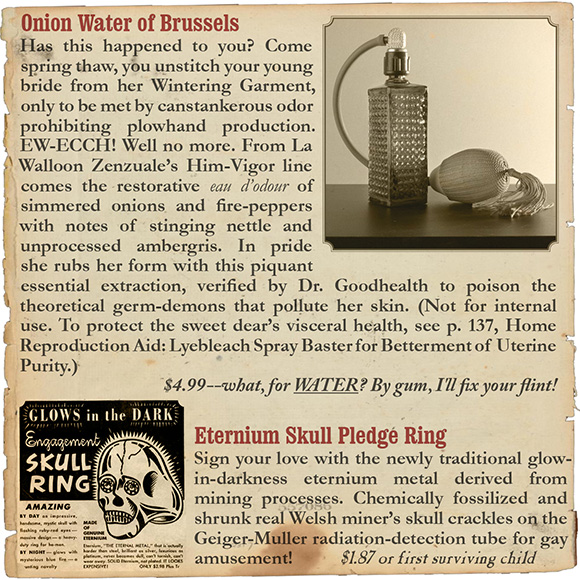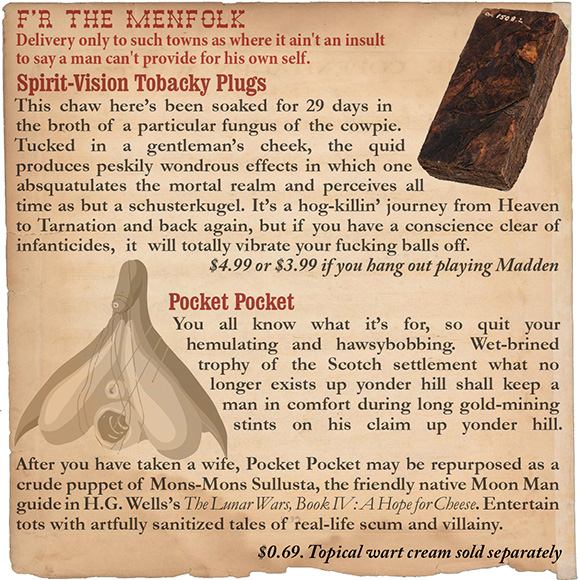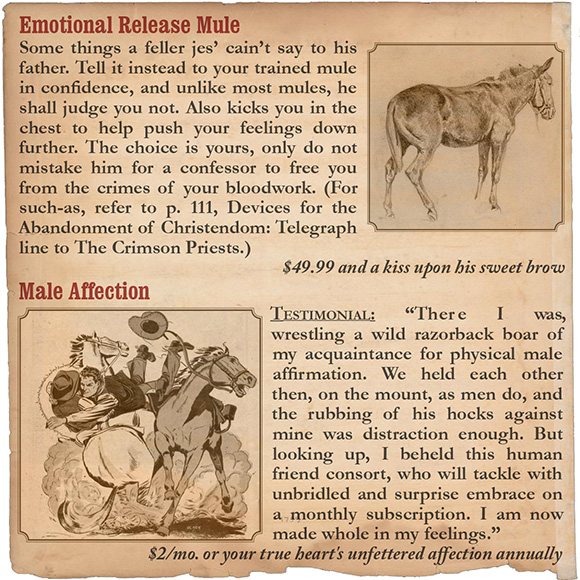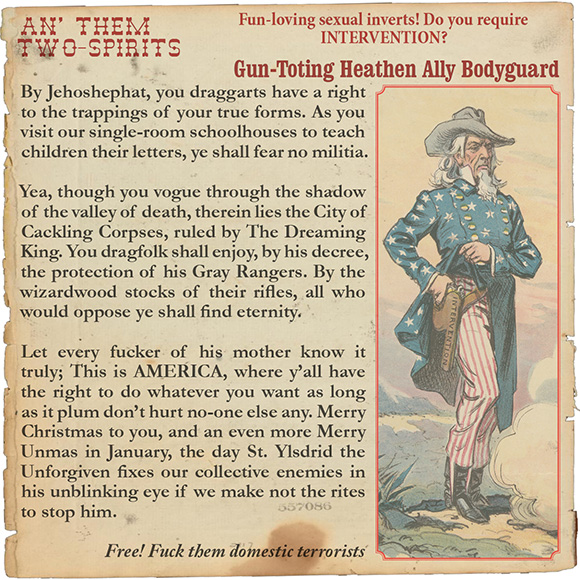 Sign up for Brendan's brand-new email newsletter to get bonus comedy and some big news!