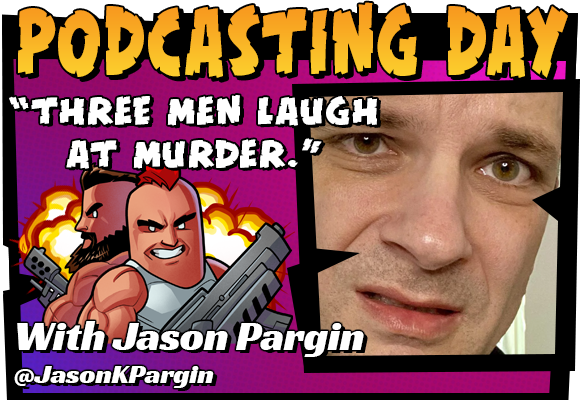 Jason Pargin's new book is available now! It's called Zoey is Too Drunk for this Dystopia and you can buy it! Here! But even more urgently, he's on this week's Dogg Zzone 9000 to talk about absolutely silly shit. Not ordinary silly shit, though; unintended silly shit. We each brought very serious movies to discuss, all of them made by talented filmmakers, and then present our cases for how they were accidentally comedies.
Listen here or wherever you get podcasts.
Footnotes:
To follow along at home, you'll need to cut out and assemble your Poxco Whoopsie Zany Funglasses included with every Dogg Zzone 9000 Podcast Footnotes: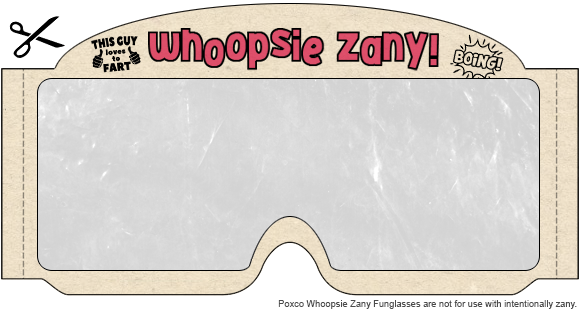 To see Seanbaby's example, put them on now.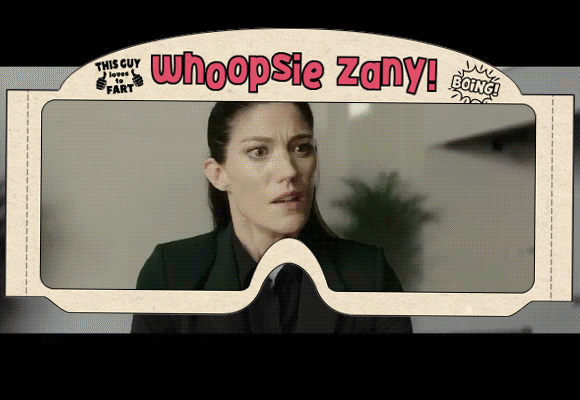 Seanbaby chose Dragged Across Concrete, a fascinatingly miserable movie he's already written about in great detail. The filmmaker, racist, took an 11 minute break from the gritty crime drama to invent his own mommy emotional disorder so we'd be extra upset when he explodes a bank teller's fingers and head and then cuts to a reaction shot of a man in whiteface.
Take off your glasses, wait don't, now.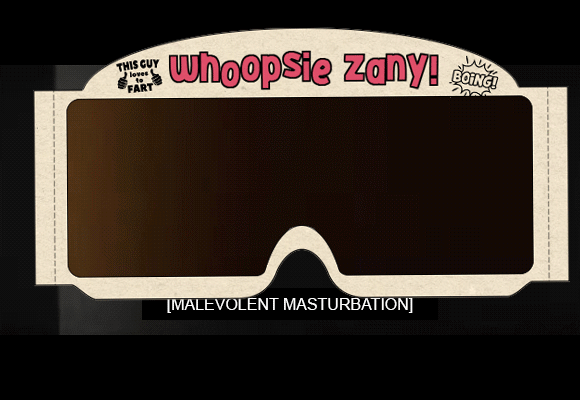 Jason's pick was We Need to Talk About Kevin, a movie about a real jerk made by someone who has no idea how bows and arrows work. That's not an editorial, that's from the poster: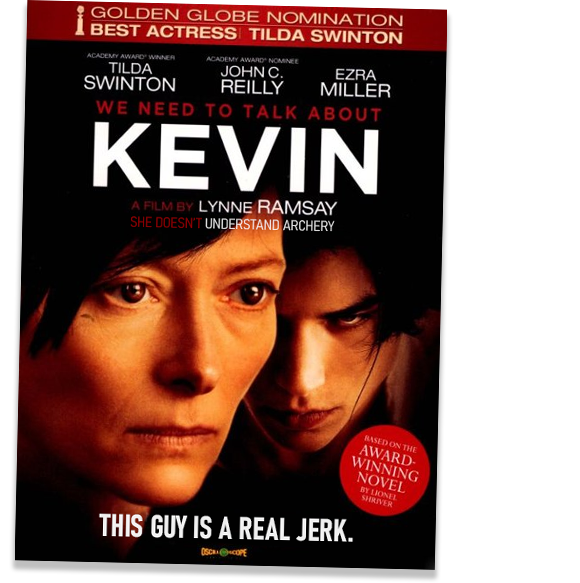 Brockway chose a classic of the genre– the highest achievement unintentional hilarious cinema may ever achieve. It was, of course, the dude who got slapped into a thousand cartwheels by one of the Titanic's propellers: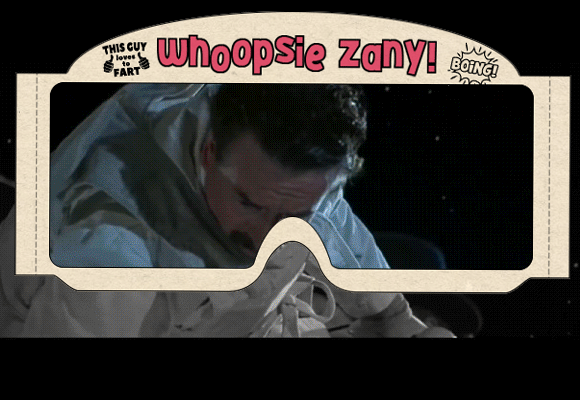 Supporters of our Patreon, and hopefully that's you since it's the only way we make money, can tune into the bonus podcast where Brockway and Jason square off in a Seanbaby's Book Game. We read from 1003 Ways to Stay Young, a book too stupid for anyone to predict, but these men are veterans. They've become tidbit wizards. They not only found the exact moment the author lost her mind, they threw out the rules and made up their own impossible win conditions. And then they achieved them tog– you know what? I've said too much. Buy Jason's book!
Footnotes footnote: We have so much great stuff coming in from our all-star cast of writers that starting next week, we're running regular articles on Wednesdays. The podcast schedule won't change, we are just retiring this method of reminding you, and giving you even more comedy instead. In some parts of ancient Constantinople, it is said people used to show their gratitude for surprise comedy by upping their fucking Patreon pledge.