Today, in the Dogg Zzone 9000 Podcast, we are joined by our dear friend Jason Pargin, author of Zoey Punches the Future in the Dick. We talk about what happens after a celebrity loses control of their schtick. At what point does a person become a parody of themself? Do they know? Do they care? Who do we blame for Steven Seagal, shown here after you Google his name with the word carrot?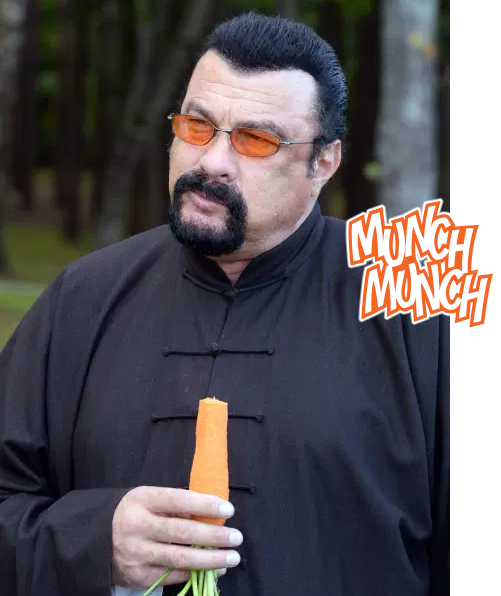 We discuss the rise, fall, fall, fall, fall, and incredible financial success of Dennis Miller– the first and only comedian to be exiled from Twitter for being bad at tweeting after he typed this:

How can that Tweet be? How can our mothers live on a world that allowed it? We do our best to figure it out and Jason and Brockway face off in a Seanbaby's Book Game™ where they listen to real Dennis Miller quotes and guess if Sean actually made them up. "THIS IS IMPOSSIBLE," said participant Jason Pargin!
And speaking of face offs and the impossible, in our bonus episode we talk about the fun version of celebrity self-parody gone out of control: Nicolas Cage. Patrons can listen to it in our Discord, and as you do so, here is the behind-the-scenes shot of John Travolta and Nicolas Cage saying crazy shit to each other during Face/Off. And here is Nicolas Cage when you Google his name with the word jacket: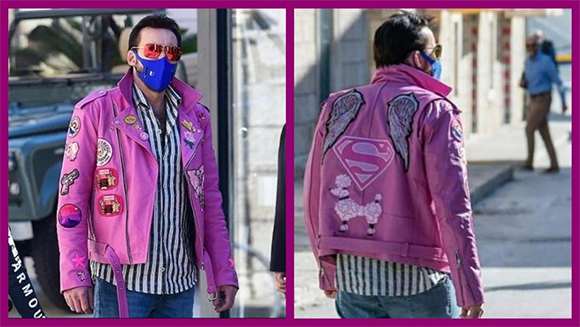 And, of course, here is Nicolas Cage with all of the patches replaced with Steven Seagal eating a carrot: