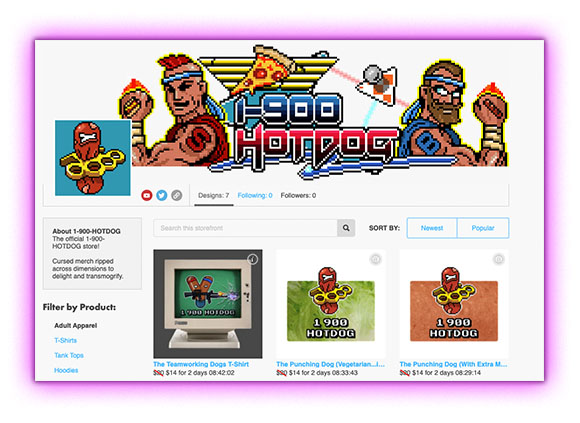 Just a quick announcement:

Hot MERCH Wants To Be In YOUR AREA.

And to celebrate the launch, all items are on sale through the end of this weekend!

We'll be adding many more artifacts ripped from the Wrong Dimension as we go, but this is your first chance to own a Rolls Royce curse on a Hyundai budget!