In the great tradition of The Dogg Zzone 9000, we invite an esteemed guest onto the podcast to participate in one of Seanbaby's completely untested games of loose rules and looser hosts. In this episode, Good Job Brain's Karen Chu subjects herself to No Right Answers: Championship Edition, a "trivia" quiz show which is two parts Family Feud, one part Jeopardy!, and seven parts Conan the Barbarian's defense attorney.
Listen here or on your favorite podcast whatever.
It's a brutal clash of opinions and wit as Brockway bravely goes head-to-head against the cosplay marathoner who women.com called "Bay Area Quiz Queen." Does he win? Listen and find out, but no! Does he lose like a gentleman? Listen and find out, but not even close! If you've already read about their battle in Women's Podcast Quiz Games Gazette this episode has all the explosive quiz gaming they couldn't show you!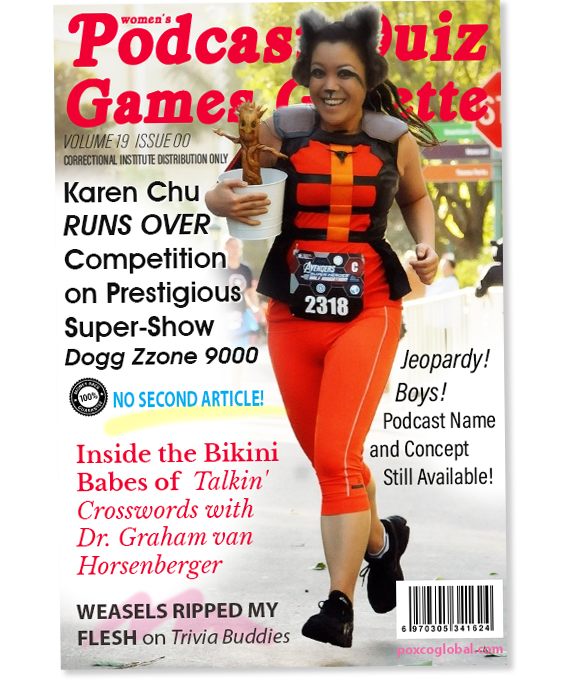 And finally, our fantastic and frankly overjoked Hot Dog Hero patrons or better can enjoy the bonus podcast where Karen and Brockway face off in a second game to determine, once and for all, our greatest American. Spoiler: It's Good Job Brain's Karen Chu! Listen on our Patreon or Discord, and don't forget to subscribe and review!