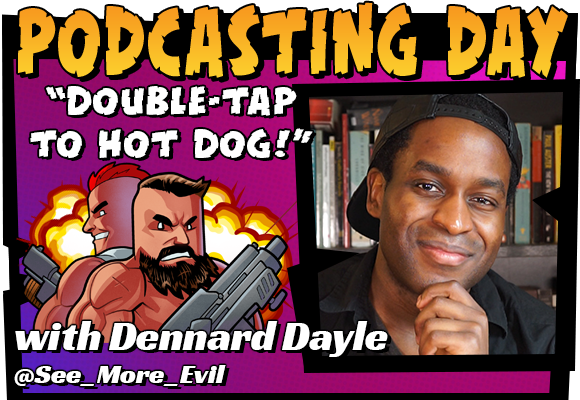 Welcome to Podcasting Day! Let's get this out of the way: This week we're opening bizarre trading cards from ancient storied times like the '90s, and our guest is the very brilliant and extremely Brooklyn Dennard Dayle! You know him from… us! Right here! This is his Twitter, and he has an astoundingly good book out right now. You can buy that. With money!
Here's how things work behind the scenes at 1900HOTDOG: One of us makes a joke about something and then immediately forgets it. The other laughs, and then starts thinking "…but what if it wasn't a joke?" Then weeks later we ambush the other with a reality we never meant to ask for. It works beautifully, like this: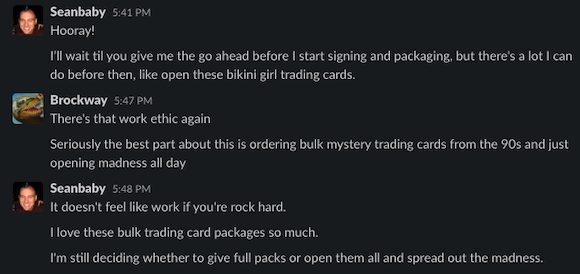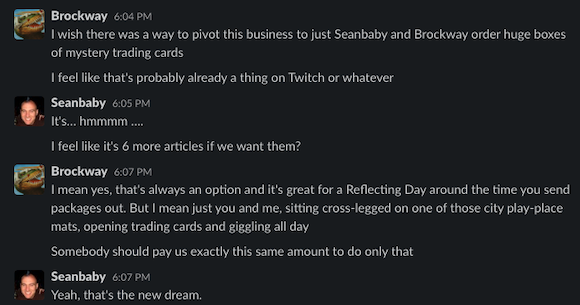 And then we do a two hour podcast about it, where we discover a proto-Jurassic Park movie called Baby, and its extremely horny trading cards about the various wounds inflicted on a baby dinosaur puppet.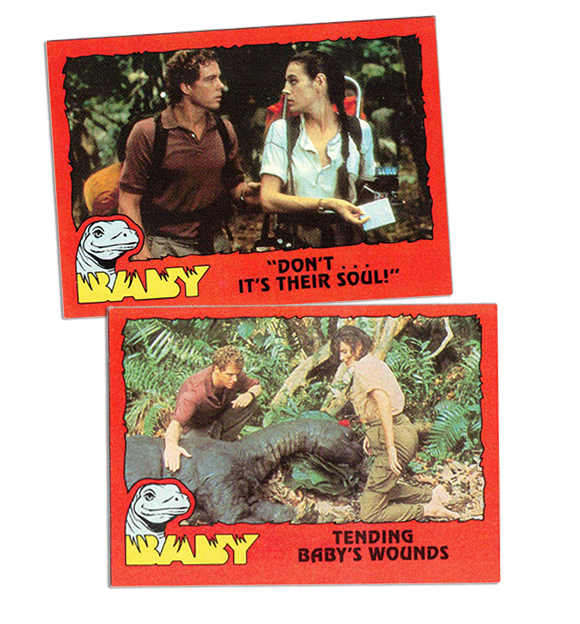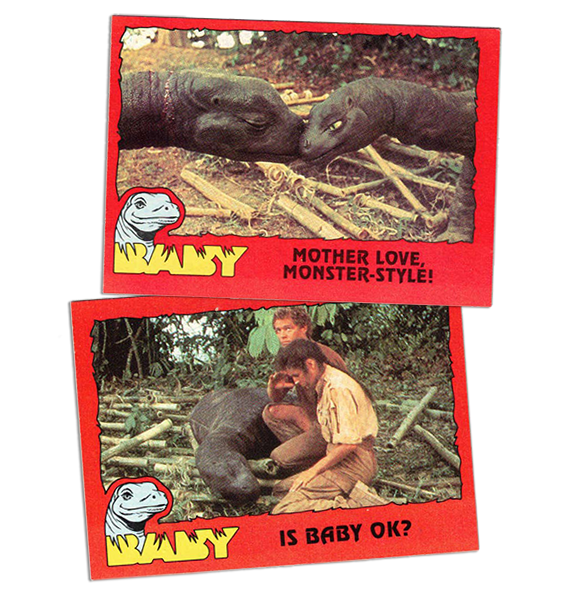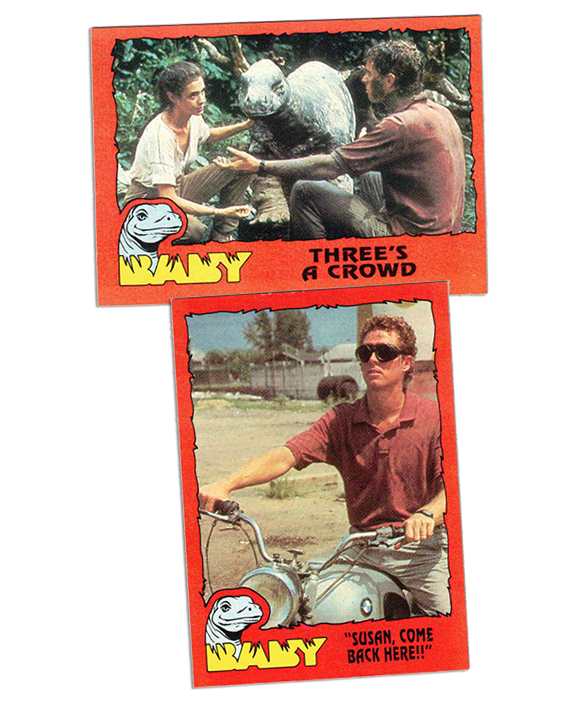 Oh! And also we ate all of the ancient gum, including the stick that bubbled the paint on the front of A Familiar Face and left a black stain of lingering sin on the back.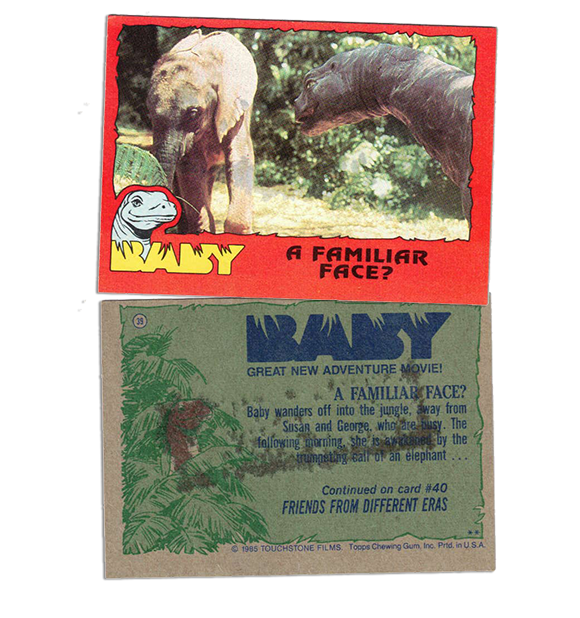 So any day now, that will have killed us. That's it! Good run, everybody. Memorialize us through the medium of podcast review, and avenge us wherever you get your podcasts.
Footnotes: