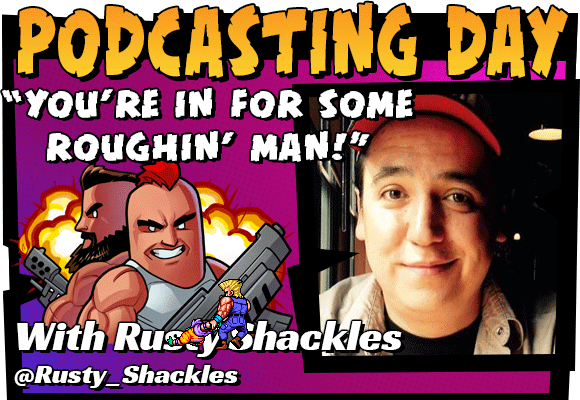 In arcades, as in life, whenever you ever see 2 to 4 men punching their way through mohawks, you are guaranteed a good time. It's Dogg Zzone 9000 Day, bad dudes, and we welcomed our very own website's illustrator, Rusty Shackles, to discuss the greatest of video game genres: '90s beat 'em ups.
Like getting you and your brother's girlfriend back from the gang who stole her, the rules of our beat 'em up discussion were simple. If you want to play along at home, here are the controls: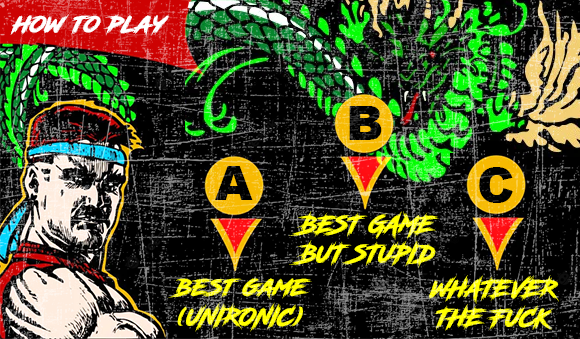 You can listen here or wherever you get podcasts, but if you're a real shadow warrior Patron, you can listen to the bonus podcast where Rusty and Brockway try to identify a series of increasingly insane video game quotes. If you want to avoid spoilers for the main show, don't look at these kickass arcade flyers for our badass top choices! Like us on Review, and Double us on Dragon! Thanks!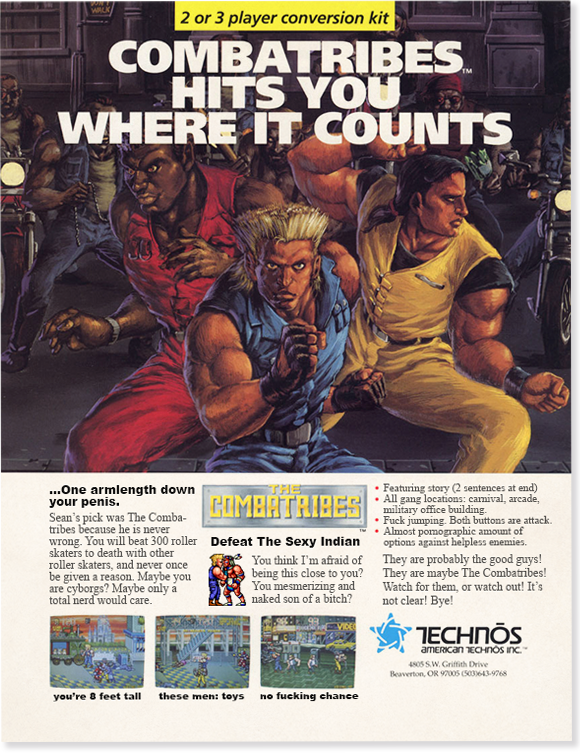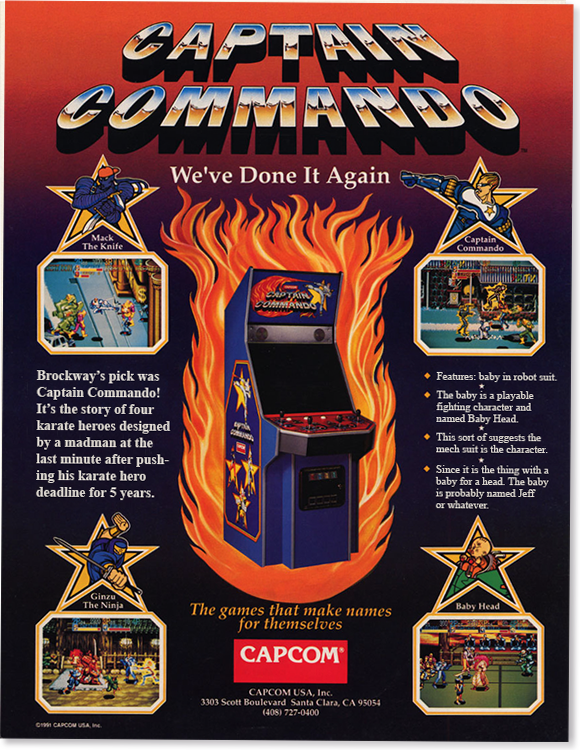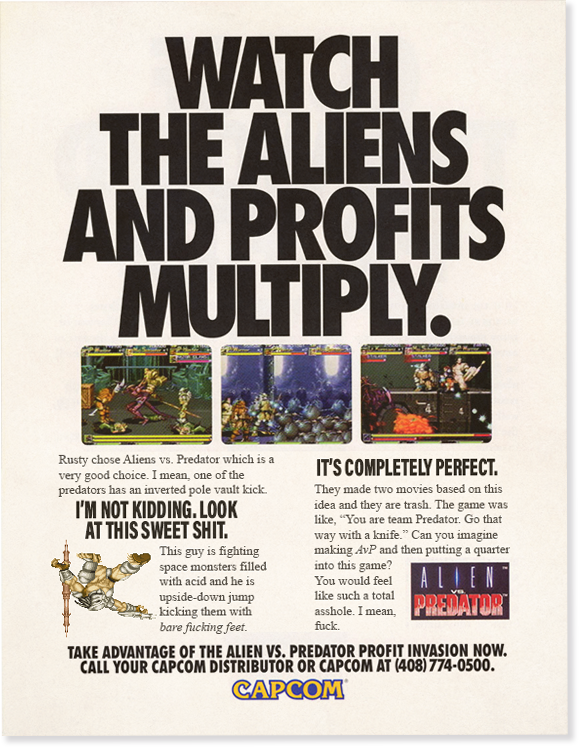 Footnotes:

This stupid thing…

… and this goddamn stupid thing.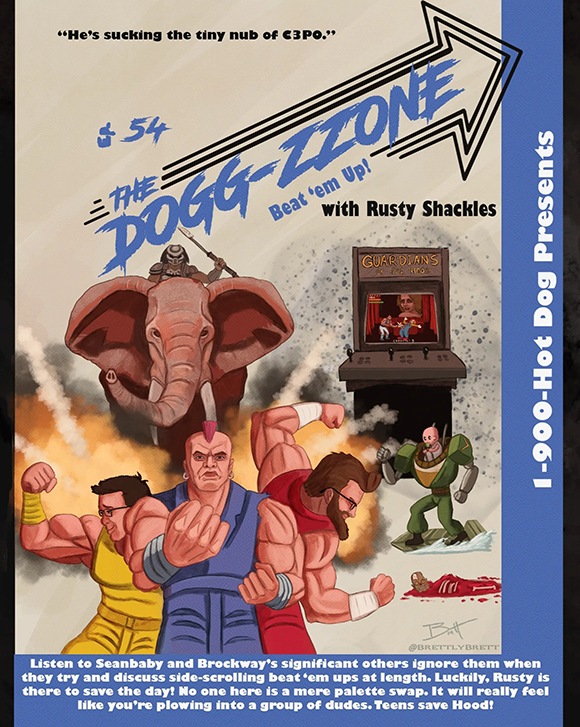 Podcast novelization cover by Brett Ellefson