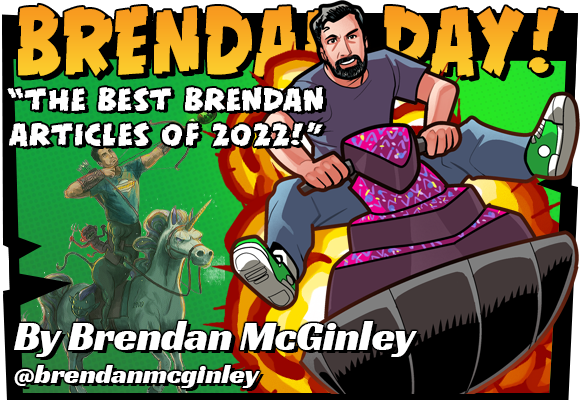 As a monthly 1900🌭 columnist, Brendan has all the responsibilities standard to the position: protecting his part of the scepter and no second thing. However, as is his right as Scepter Keeper, he goes far beyond these duties. A normal email from Brendan will be "Almost done with the column; I just have 17 more books to read and need to complete a six month hairdresser training program for a joke about feathered bangs." You'll see what we mean:
Best of 2022 Brendan Day #1: Nash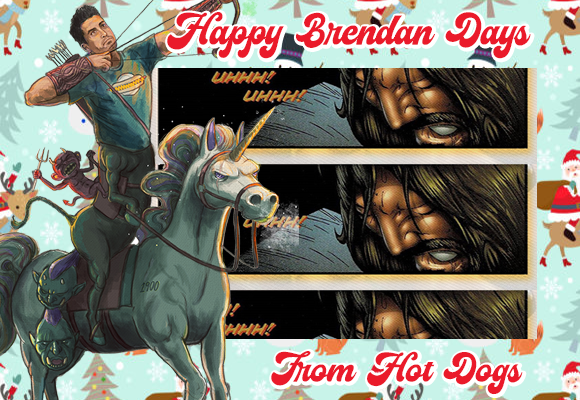 Nash is a comic based on who wrestler Kevin Nash would be if reality took place in the imagination of a horny middle schooler with the 1999 turned up to maximum. Brendan explored this radical, erotic artifact, and the wrote and illustrated an eight page sequel. Like, as a bonus. It's insane.
Best of 2022 Brendan Day #2: Baby Boxing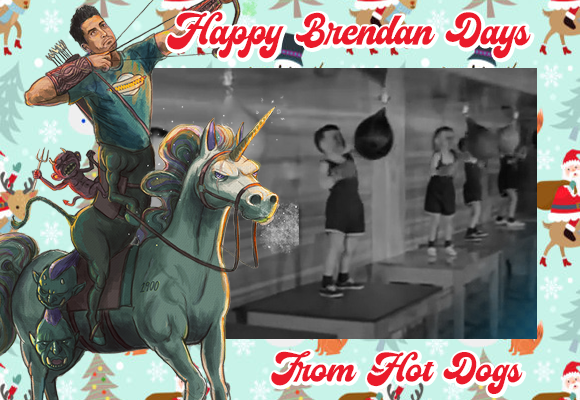 When we heard Brendan's pitch for Baby Boxing, we were worried. Did our grandparents really watch toddlers battle? On hospital paperwork, is this what parents agree to when they check the box "I hereby consent to the rite of proving"? The point is, it didn't sound right. And building a machine for sending messages back through time in order to form a baby boxing league is exactly the kind of thing Brendan would do for an article.
Best of 2022 Brendan Day #3: The O'Reilly Factor For Kids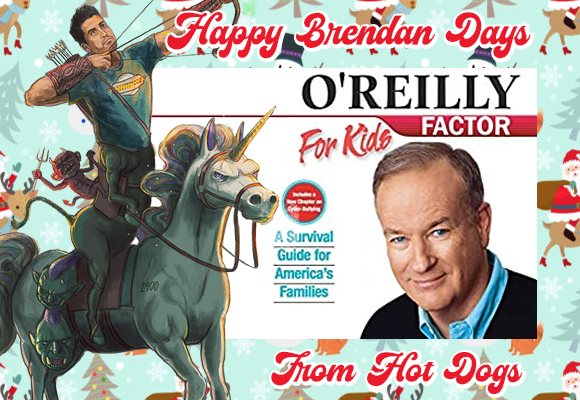 Bill O'Reilly is a cranky idiot with a lot of suspicious excuses for why he's not technically racist and an even more suspicious number of documented sex crimes. This book is all that and more, For Kids.
Best of 2022 Brendan Day #4: Red Shoe Diaries: "Kidnap"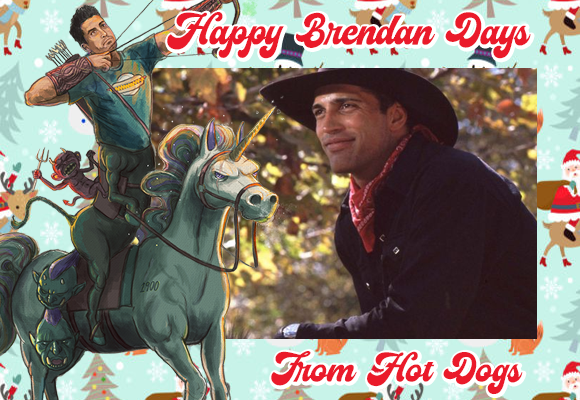 Okay, so Red Shoe Diaries was a show about a guy hearing sex stories, and then telling them to you. So by the time you saw them they third-hand sex stories with the non-sex parts elaborately recreated. Maybe? What we're asking is: do you like horny cowboys with just a touch of side boob and abduction? Come see what 1992 television owners had to sit through in order to masturbate.
Best of 2022 Brendan Day #5: City Dragon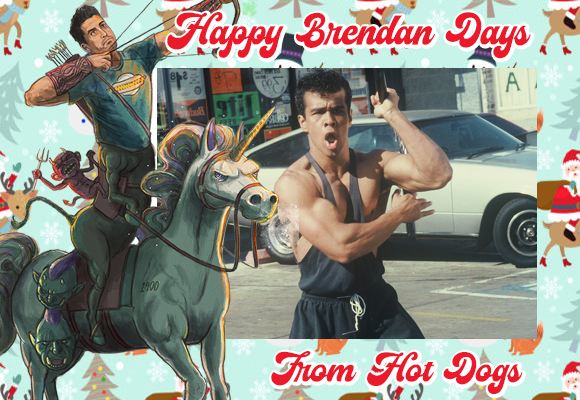 When you write, direct, and star in your own movie you can be anything you want. Fuckmaster. Nunchuckmaster. Rapmaster. "Philthy" Phil Phillips cannot tell the difference between awesome and hilarious and he's right. Every person who isn't "Philthy" Phil Phillips completely blew it, and Brendan makes that clear.