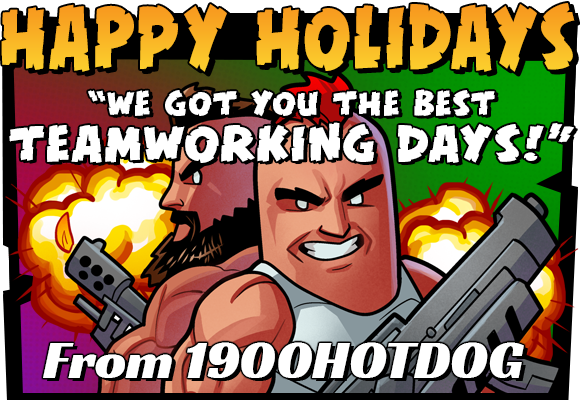 Seanbaby: "One person says something awesome, then the other does, only it's not really an interview or a dialog."
Brockway: "Congratulations, fucker. You beautiful fucker. You just invented Teamworking Day; the best day."
Seanbaby: "Then we're ready. Let's steal the goddamn Pledge of Allegiance."
Brockway: "What an outrageous mixup! I thought we were making a comedy website."
Seanbaby: "Congratulations, reader. You beautiful reader. You just saw how Teamworking Day works. Let's look back on 2022's best ones! Oh, but before that, thank you for helping make 1900🌭 a success! After these five blurbs, we are done with our Best Of 2022s. Tomorrow we get back to all-new hilarity with an incredible Mega Teamworking Day. It's exactly what it sounds like!"
Best of 2022 Teamworking Day #1: Celebrity Guide to Wine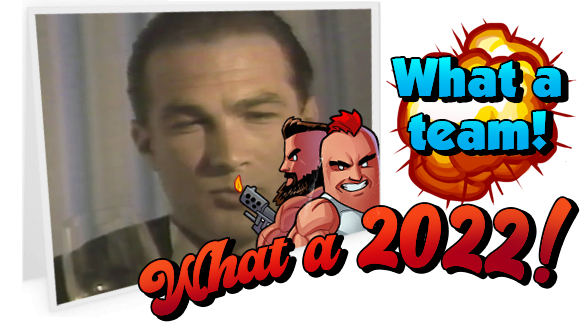 In 1990, a uniquely driven madman paid thousands of dollars for cranky, horny, and confused celebrities to say strange things about wine. "I'll make it very sexy," said Steven Seagal, who was wrong. "I know where I am and what's going on," said Whoopi Goldberg, also wrong. "I'm going to fuck every woman here," said Herbie Hancock. He was absolutely right. What a video! What a team! What a 2022!
Best of 2022 Teamworking Day #2: Elden Ring
Elden Ring dumped gamers into an unexplained, unforgiving, unmaidened world. Some conquered it by laser and katana. Others creeped through every bog to solve mysteries. And still others wandered confused like Whoopi Goldberg on the set of a 1990 wine video. It was something different for every player and Seanbaby and Brockway are no exception. What a game! What a team! What a 2022!
Best of 2022 Teamworking Day #3: The Laws of Eternity!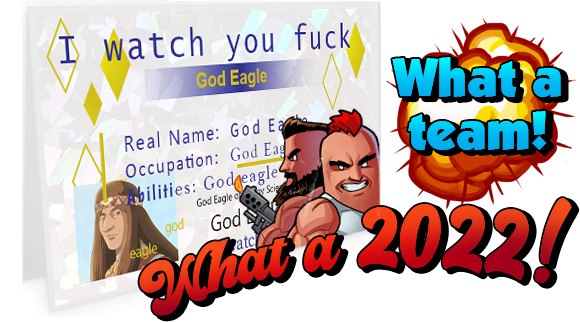 There's a cult in Japan that adapted their nutbag ideology into anime. The zany among you might be thinking, "Ha, I bet that happens all the time." No, but for real, you're right! Two different Japanese death cults did this and Sean watched the wrong one! It was a layer of confusion we didn't need in an article about a swan made out of Helen Keller fighting a Hitler robot. Now the zany among you might be thinking, "Helen Keller? Hitler? That's a pretty weak joke." It's not a joke! That's what this cult's cartoon is about! What the fuck! What a 2022!
Best of 2022 Teamworking Day #4: The Best FMV Wrestler Intro Tournament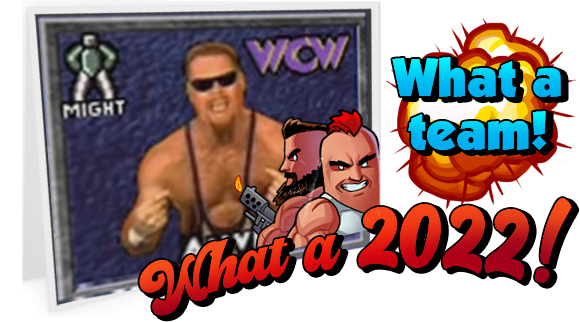 YOU WANNA FUCKING READ ABOUT WRESTLERS BEGGING YOU TO PLAY THEM IN A VIDEO GAME ONLY NOT REALLY THINKING THINGS THROUGH AND THEN 15 SECONDS OF THEM SAYING CRAZY SHIT WAS IMMORTALIZED FOREVER ON THE PLAYSTATION!? DO IT, PUNK! OR DON'T, WE DON'T CARE! WAIT, PLEASE!? NOW, OR WE'LL BREAK YOU IN HALF!! LIKE THE STARS OF WCW NITRO, WE DIDN'T DECIDE ON ANY KIND OF A VIBE BEFORE WE STARTED YELLING!!! WHAT A RUSH! WHAT A TEAAAAAAAAM!!!
Best of 2022 Teamworking Day #5: The Congo Trading Card Game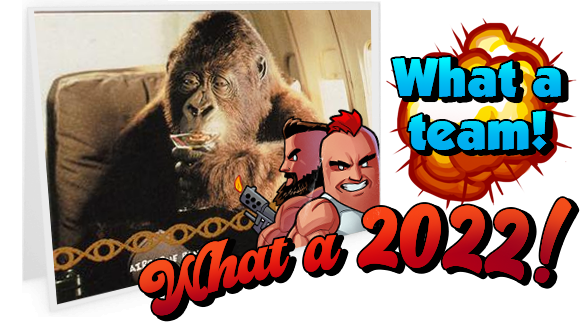 When the movie Congo was released, they released one terrible Congo trading card set and zero Congo trading card games. By the end of this article, we fixed both of those problems. What a Congo trading card article! What a team! What a Cong022!