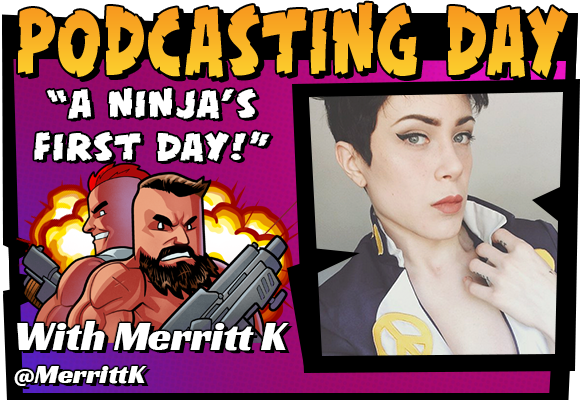 We're joined once again by author, champion skeet-shooter, and new Patreonist Merritt K to talk about the best idea anybody's ever had: WMAC Masters. A 1990s live-action martial arts tournament series set in Universal Studios Florida, starring eclectic fighters who may not be able to escape Universal Studios Florida. Every fight saw them fueling up on the life force of ninjas to do battle inside the actual rides of Universal Studios Florida, and between matches they were all best friends who lived together in a clubhouse on the grounds of Universal Studios Florida. Maybe they were born there? It's possible that in this universe, no world exists beyond the borders of Universal Studios Florida. Because this was the 1990s, our mighty full-grown adult warriors had to learn life lessons in between spinkicking cyborgs, and this week we're talking about the most important lesson of all: Don't do pranks.
It's season one, episode eight of WMAC Masters: The Joke's On You!
Yes, this is a show about shirtless ethnic stereotype half-monster karate maniacs putting on morality plays for toddlers in between hurling ninjas into lava pools and yes, the toys do reflect that. Press their Ki Symbols and each one really talks!